Bhola clash: Biplob's brother-in-law released after 30hrs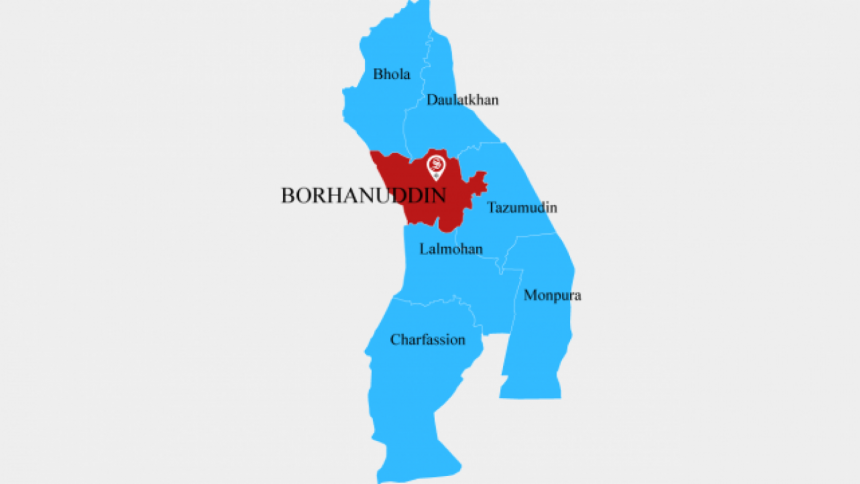 The brother-in-law of Biplob Chandra Baidya was freed around 30 hours after law enforcing agency members picked him up from his jewellery shop in Bhola following Sunday's clash over a hate message spread through Facebook's messenger app.
Bidhan Majumder and one of his employees Sagar was released from the Rapid Action Battalion's office in Bhola Sadar upazila around 1:00am today, his brother-in-law Ripan Majumder confirmed The Daily Star.
Biplob is the prime accused in a case filed under the Digital Security Act on Sunday night though he had lodged a general diary with police on Friday afternoon, saying his Facebook ID was hacked and hate conversations were spread through the hacked ID.
Mizanur Rahman Bhuiyan, senior assistant director of Rab's Legal and Media wing also confirmed that Bidhan was picked up for questioning in connection with the mayhem.
Bidhan's family claimed yesterday that some unidentified men introducing themselves as detectives picked up him and his employee Sagar from his jewellery shop in Dolarhat area around 7:00pm Monday.
At least four people were killed and more than a hundred injured on Sunday as zealots clashed with police in Bhola's Borhanuddin upazila over the post spread through Facebook and its Messenger.
According to the zealots, Biplob spread the hate speech. 
Biplob maintains his Facebook account, which was said to have been hacked and used for spreading the hate speech.