Road communication, launch services resume in Bhola
Additional law enforcers deployed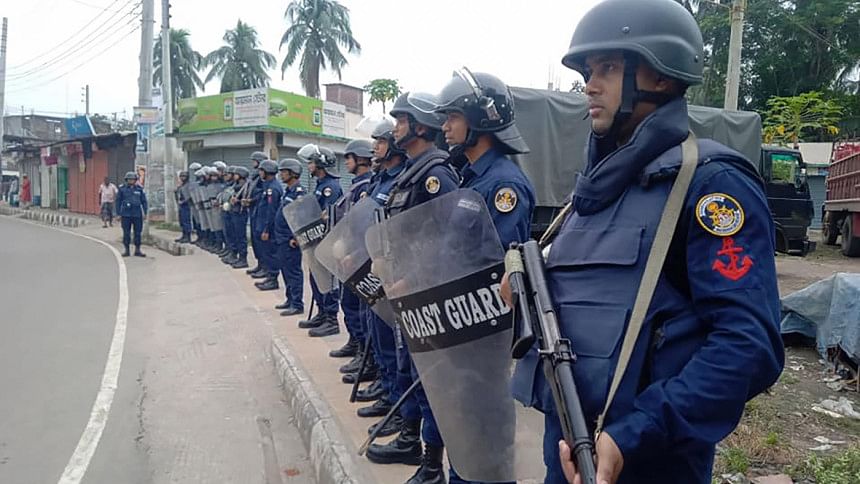 The road and waterway communications on different internal routes in Bhola resumed this afternoon hours after its suspension on security ground following the Sunday's mayhem that left four people dead.
The communications resumed around 3:00pm, Mohammed Masud Alam Siddique, deputy commissioner in Bhola, told The Daily Star.
Security has been beefed up in Bhola town and Borhanuddin upazila since the morning to avoid any untoward incident following the clash that took place over a hated conversation spread through Facebook and its messenger.
The district admission has taken the steps to evade unwanted incident after Juma prayers as today is the first Friday after the Sunday's incident, sources at the local administration said.
The internal road communication including Bhola Sadar to Char Fashion route and ferry service between Bhola-Barishal and Bhola-Laxmipur alongside the internal routes in the district remained suspended till 1:00 pm, reports our staff correspondent from the spot.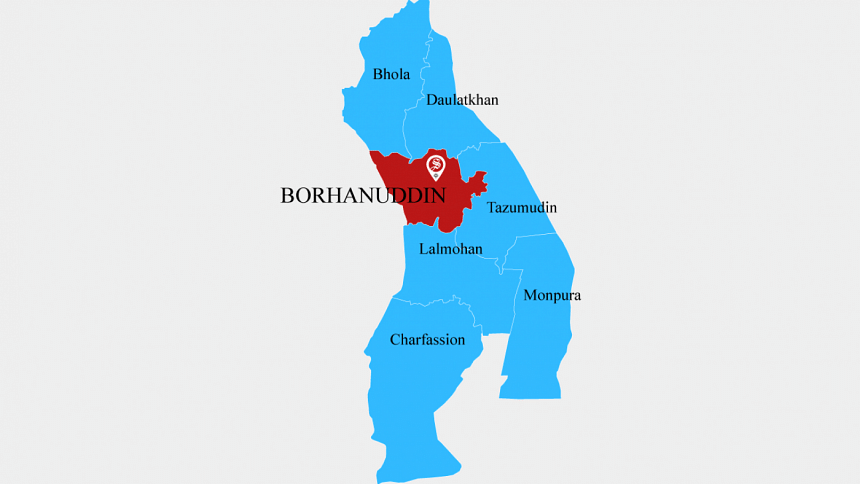 Besides, additional policemen have been deployed at different key points in the district. The members of Border Guard Bangladesh, police and Rapid Action Battalion were also seen patrolling in the district town.
The situation in Bhola town has become even more tense as the 72-hour ultimatum given by a religious platform, Sharbadaliya Muslim Oikya Parishad, to meet their six-point demand ended yesterday.
Sharbadaliya Muslim Oikkya Parishad has been protesting the police firing in Borhanuddin upazila that killed at least four people and injured another 100 on Sunday.
At Borhanuddin, locals gathered to protest after a message hurting religious sentiments was circulated allegedly from Biplob Chandra Baidya's Facebook messenger.
Shorbodoliyo Muslim Oikkya Parishad placed a six-point demand at a press conference at Bhola Press Club around 12:00 noon on October 21.
Their demands include immediate withdrawal of the superintendent of police in Bhola and the officer-in-charge of Borhanuddin Police Station, proper investigation and the punishment of those who gave directions to open fire on the rally, enactment of a law with a provision of capital punishment for those who would malign the image of the Prophet (PBUH), Allah and Islam, capital punishment of the Hindu youth who they claimed was responsible for the spread of messages against the Prophet, compensation to the families of those who died in Sunday's clash and bearing the treatment expenses of those injured, unconditional release of those who were arrested in connection with the clash, and no filing of cases aiming to harass or arrest any protestor.