Bhola clash: Biplob's brother-in-law 'picked up'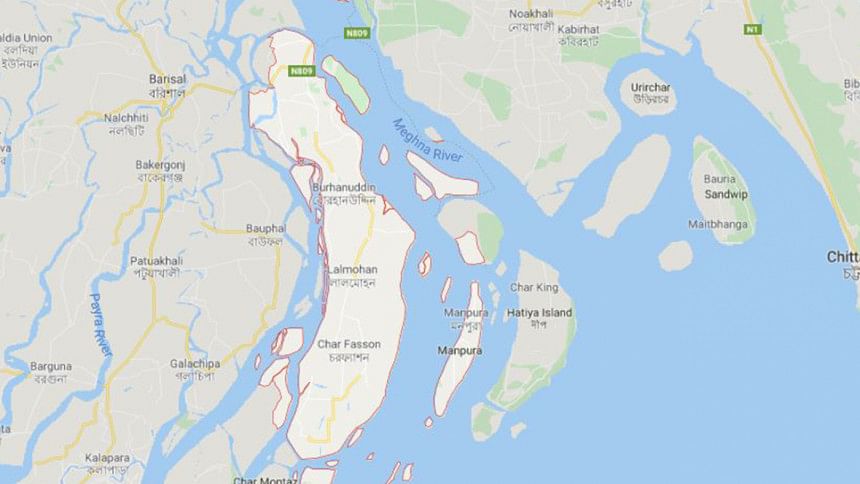 Some unknown persons, introducing themselves as detectives, picked up the brother-in-law of Biplob Chandra Baddya, whose Facebook account was allegedly hacked and used for spreading the hate speech resulting in a deadly clash in Bhola, family claimed today.  
Binoy Majumder filed a General Diary with Dolarhat Police Station last night saying that his son Bidhan Majumder was picked up from a Jewelry shop by some people who introduced themselves as members of Detective Branch of police
Bidhan Majumder, who is husband of Biplob's sister, was an owner of the jewelry shop in Dolarhat, his father said.
According to the father, a team went to the jewelry shop around 7:00pm yesterday and picked up Bidhan and Sagar, another employee of the shop, and left the scene by a car.
When they were getting into the car, locals asked them about their identity and they said they are DB police, the father said quoting locals.
Contacted, Md Mizanur Rahman Rahman, officer-in-charge of Dolarhat Police Station, said he do not have any idea whether any DB team went there and picked up Bidhan.
Bidhan hailed from Gazaria in Lalmohon upazila of Bhola.
At least four people were killed and more than a hundred injured on Saturday as zealots clashed with police in Bhola's Borhanuddin upazila over a hate-post spread through Facebook and Facebook Messenger.
According to the zealots, Biplob spread the hate speech. 
Biplob maintains his Facebook account had been hacked and used for spreading the hate speech. He was sent to jail in a case filed under the Digital Security Act yesterday. 
On Sunday evening, Borhanuddin Police Station Sub-Inspector Delwar Hossain filed the case against Biplob for spreading messages demeaning Islam from Biplob's Facebook messenger.
The SI earlier said Biplob had registered a general diary with the police station on Friday stating that his Facebook account was hacked.
As tension mounted, the SI arrested Biplob at his village home in Kachia around 10:00pm Friday and seized his mobile phone. 
The small upazila town started to see tension spiral Friday afternoon after the hate speech was sent to some of Biplob's Facebook friends.