Bhola mayhem: Biplob, 4 others remanded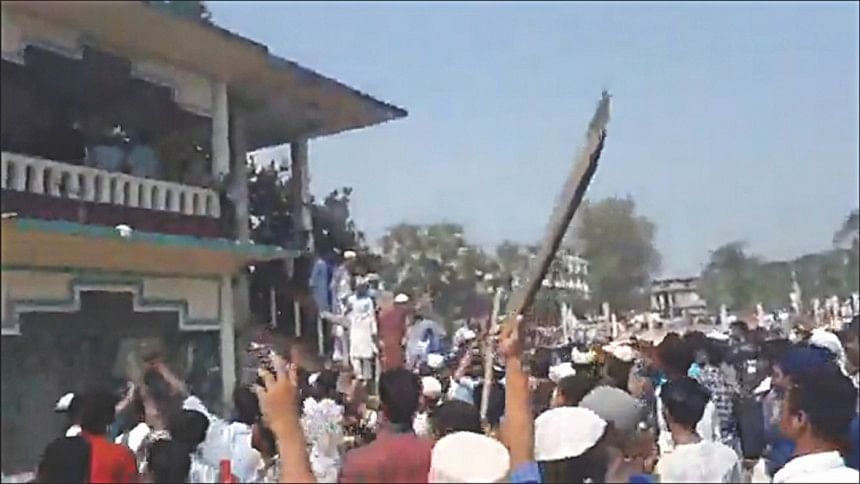 A court in Bhola today remanded five people in connection with Sunday's mayhem in the district that left four people dead.
Of them, two youths -- Arif and Sajib, who were arrested from separate places in the district last night, were placed on three-day remand each, said Sorker Mohammed Kayser, superintendent of police in Bhola.
They were placed on the remand after police produced them before the court in connection with a case filed over the murders, he said.
Besides, the same court remanded Biplob Chandra Baidya, whose Facebook account was hacked, and two suspected hackers --Rafsan Islam Sharif, Md Imon – for three days each in connection with a case filed under Digital Security Act, said sub-inspector Mohiminul Islam, also investigation officer of the case.
At least four people were killed and more than a hundred others injured Sunday as religious zealots clashed with police in Bhola's Borhanuddin upazila over a hate conversation spread through Facebook and its messenger.
Hackers spread hate conversations among locals after hacking Biplob's Facebook account.
Meanwhile, the three-member probe committee formed by Bhola district administration got two more working days to submit the report, Bhola Deputy Commissioner Mohammed Masud Alam Siddique today.
The committees were supposed to submit their reports by yesterday.