BGMEA president demands special trains to Ctg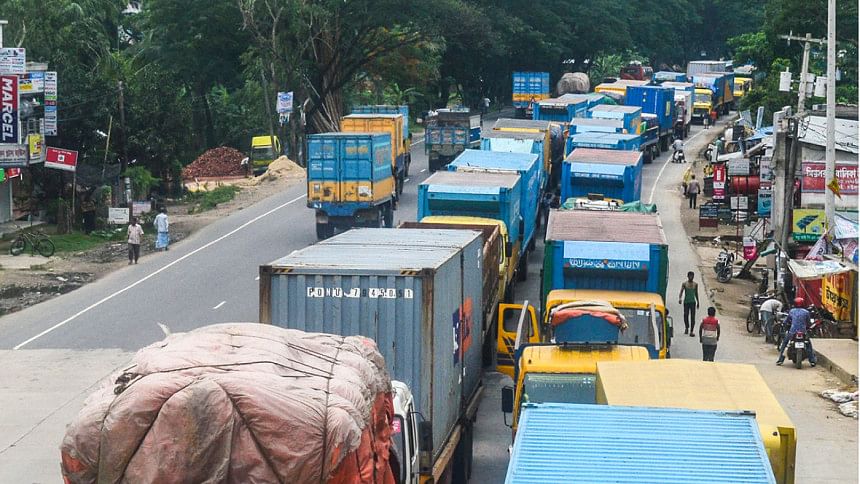 Bangladesh's garment manufacturers have demanded a special train service to access Chittagong amid long tailback persisting on the Dhaka-Chittagong highway.
Bangladesh Garment Manufacturers and Exporters Association (BGMEA) President Siddiqur Rahman placed the demand describing the situation as "unendurable".
In a conversation with The Daily Star, he said many readymade garment factory owners are expressing their concerns that they will incur a huge loss and a number of their orders will be cancelled due to the complete halt on the highway.
Since the last five days, the traffic condition on Dhaka-Chittagong highway reached to acute levels owing to an overpass construction near Feni's Mohipal and construction work of an alternative route.
Today, until last reported around this afternoon, the tailback stretched from Chouddagram, Comilla, to Siakundu, Chittagong, a stretch of about 114 kilometres, our Feni correspondent reports.