Dhk-Ctg highway weigh station's operation to resume tomorrow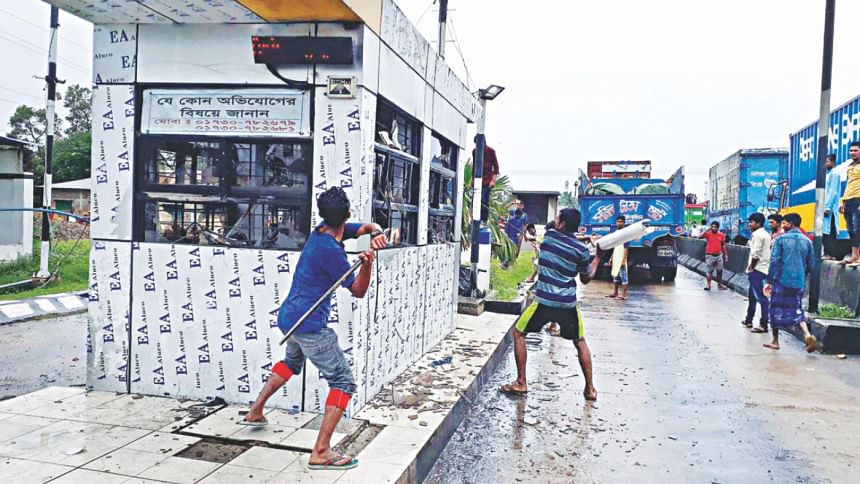 The operation at the weigh station along Dhaka-Chittagong highway, which was vandalised allegedly by transport workers following a protest last month, will be resumed tomorrow.
The weigh station will come into operation from 10:00am tomorrow, Humayun Kabir Khandaker, Joint Secretary of Road Transport and Highway Division, told The Daily Star this afternoon.
The division sought cooperation from all for the security of the station, he added.
Read more: Transport workers turn rowdy in Sitakunda
On May 19, transport workers allegedly vandalised the weigh station at Bara Darogar Hat of Chittagong's Sitakunda and blocked the highway for hours protesting an assault on a truck driver by an employee of the station.
Regnum Resources, which operates the vandalised Axle Load Control Station of Roads and Highways Department, however, had suspected that it was a well-orchestrated attack with an aim to destroy the system so that goods-laden trucks can move on violating the weight limit.
Humayun Kabir further said a probe committee is investigating the matter and will submit its report soon.