Jatri Kalyan Samity wants smooth journey during Eid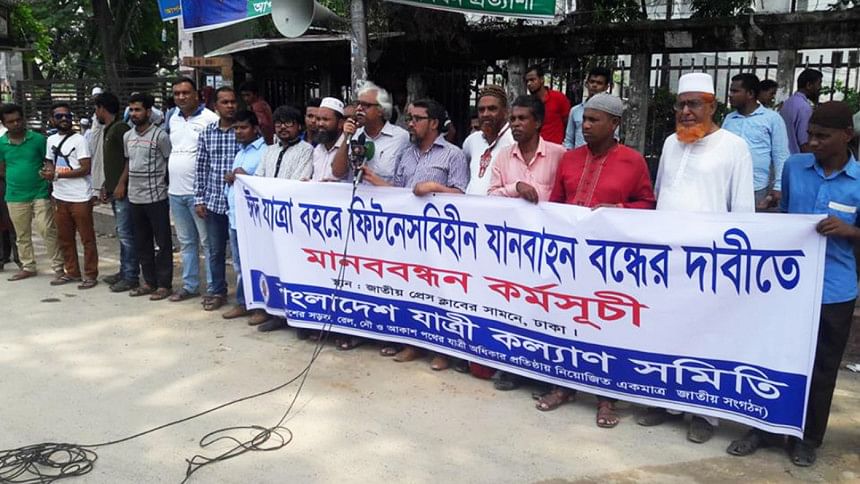 Bangladesh Jatri Kalyan Samity has urged the government to take necessary measures so that no vehicle without fitness can ply on the highways during Eid rush.
The passengers' welfare platform made the demand at a human chain programme in front of the Jatiya Press Club in Dhaka today, days before the starting of the mad rush of Eid holidaymakers.
Mozammel Hoque Chowdhury, secretary general of the platform, said every year, huge number unfit vehicles take street during Eid rush and many of those vehicles go out of order on roads causing accident and tailback.
Total 278 were killed and 848 were injured in 205 road accidents during last Eid-ul Fitr, he said and urged the government to take the elaborate programme to stop road accidents.
He said total 3 lakh unfit vehicles, 5 lack easy-bike, 60, 000 auto-rickshaw, 7 lakh battery-run rickshaw, 2 lakh locally-made vehicles and 5 lakh motorcycles are plying on national and regional highways across the country.
These vehicles are causing traffic congestion, he said.