Ctg-Sylhet route: No new train in 20 years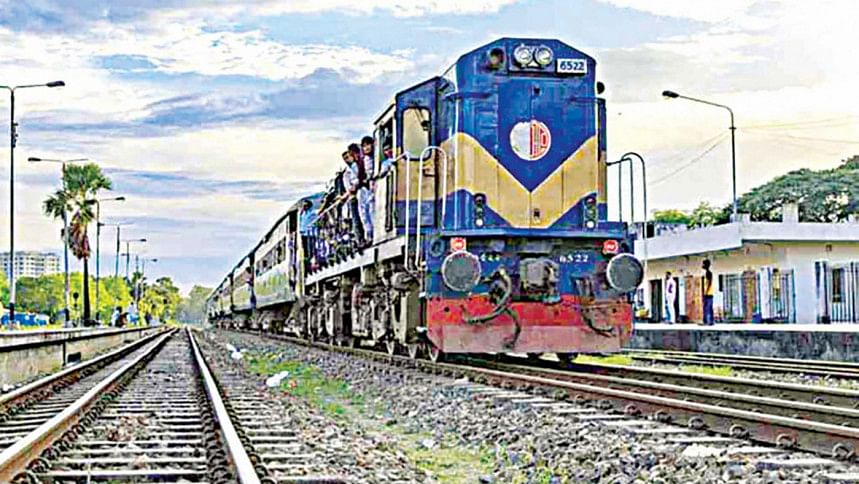 Although the demand for railway tickets on the Chattogram-Sylhet route has been increasing every year, the authorities of Bangladesh Railway could not add a single passenger train to the route in the last two decades.
The railway authorities said they attempted to increase the number of trains in the route earlier but failed due to a crisis of coach and engine. 
According to BR officials, Paharika train was started in 1986 and Udayan Express in 1998 on Sylhet-Chattogram route.
But there have been no major changes in the trains since their inception.
According to officials, two passenger trains are running daily on the route. The seats in these trains are around 1,300. Earlier, a mail train called Jalalabad Express used to run on this route but the service stopped in 2019 due to the pandemic.
Ansar Ali, divisional traffic officer of railway in Chattogram, said second class coaches are required to run the mail train. "But we have a coach crisis in this class. Besides, due to the engine crisis, this service has not resumed yet."
According to Chattogram Railway Station, more than 2,500 passengers travel daily on the route.
"Every day, many more visit the station for tickets but we cannot give them any due to the ongoing crisis," said Ratan Kumar Chowdhury, manager of Chattogram Railway Station.
During a recent visit to the station, this correspondent saw that many people were standing in line at the counter to buy tickets for the route.
Ripon Chandra Das came to the station to buy a ticket to travel to Sylhet for business purposes. He could not get any as all the tickets were sold out.
Mozammel Hoque Chowdhury, secretary general of Jatri  Kalyan Samity, said the railway's development is not balanced. As a  result, despite the demand of passengers on many routes, the authorities are not increasing the number of  trains.
"We demand more train on Chattogram-Sylhet route," he added.
Contacted, Jahangir Hossain, general manager (GM) of BR Eastern Region, "Chattogram-Sylhet is a profitable route and there is a high demand for more trains on this route."
He claimed that they have verbally informed the railway ministry for launching new trains on this route.