Chawkbazar: The original iftar market in Dhaka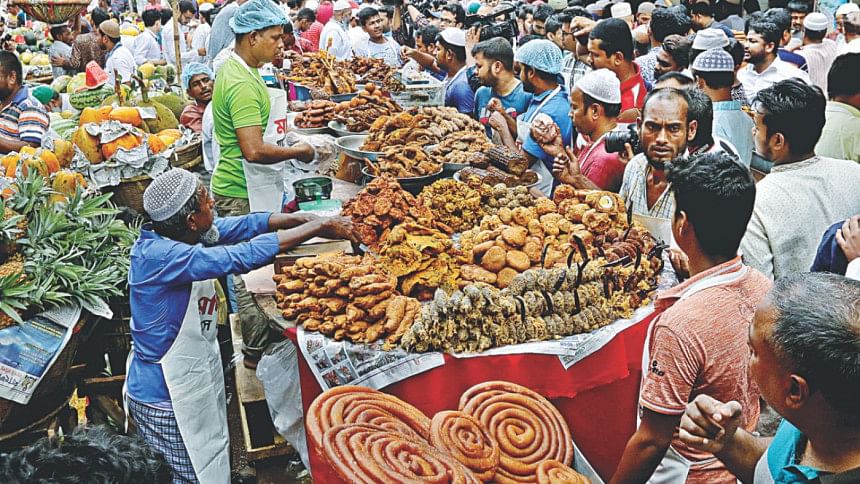 Ahmed Daian, a resident of Banani, usually purchases iftar items from shops near his home, but for a change this year, he decided to break fast with Ramadan-specials of Chawkbazar.
The dental surgeon at a private clinic in Banani saw the Chawkbazar iftar bazar on TV, and it made him curious enough to want to check it out on the first day of Ramadan.
"Traditional items like Boro Baper Polay Khay, shahi jilapi or shahi paratha from this market are really interesting," he said.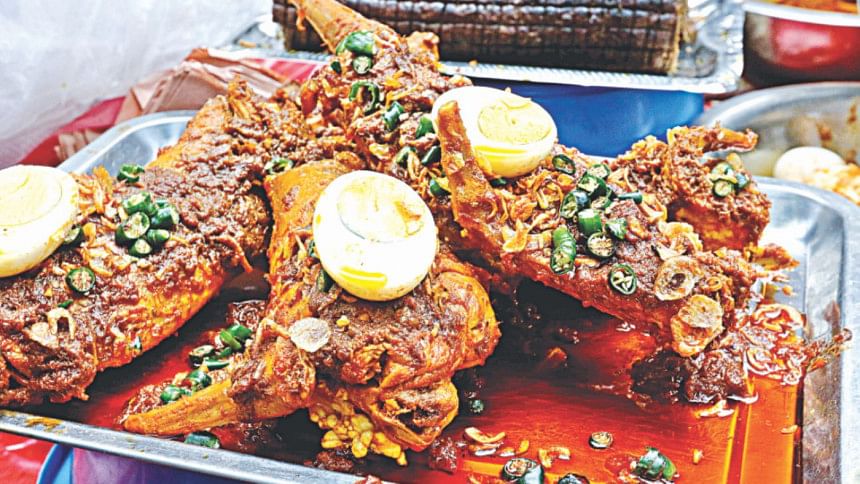 Though the turnout was huge, he enjoyed the experience, said Daian, who was excited to share the items with his family members.
"Boro Baper Polay Khay" is a mixture of chickpeas, minced meat, potatoes, brains, chira, egg, chicken, spices and ghee.
KM Firoz and Nazmun Nahar, residents of Mohammadpur, are not new to this iftar market; they have Chawkbazar-specials at least once during every Ramadan.
"This has become a trend for us over the last 15 years," said Firoz.
This iftar market is quite old; in fact, locals claim this market started on a small scale in the British period. The largest of its kind, it attracts thousands of people from all over the country.
Mishiat Ullah, who came with his daughter Israt Jahan and wife Salma Akhtar from Konabari of Matuail, said whenever they get the opportunity to come here and buy some of the food items, they do.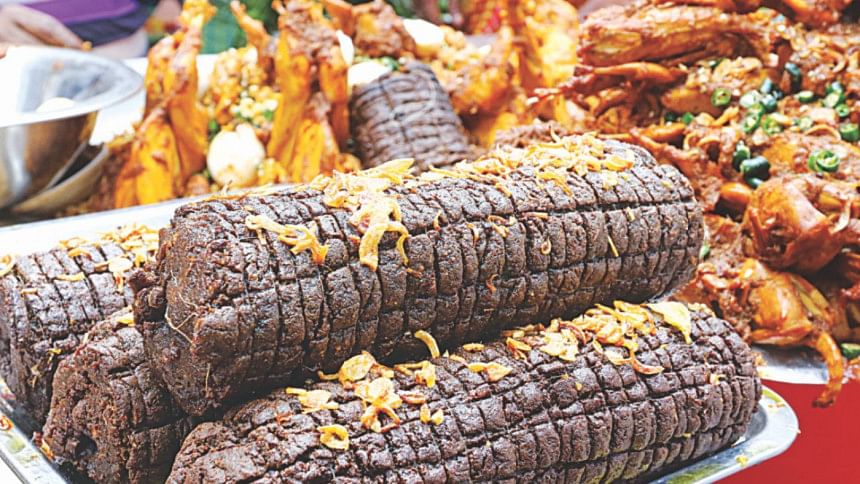 The specials are unique both in taste and appearance. More than 200 makeshift shops sell items, of which meat dishes are very popular. Some desserts are quite in demand as well. Some iftar items can be traced back to the Mughal era.
Apart from "Boro Baper Polay Khay", other well-known dishes include beef, chicken, mutton, pigeon and quail roasts; keema roll; keema paratha; borhani; doi bora; different types of kebabs, including shami, sutli, jaali, Irani and tikka.
Like every year, hundreds of people gathered in the market on the first day (yesterday) of Ramadan, but both the vendors and customers had to face difficulties due to rain.
Md Salekin, who was selling "Boro Baaper Polay Khay" at Tk 400 per kg, claimed that his family has been making this dish for generations.
But there are some other shops in the market who also claim to be the originators of "Boro Baper Polay Khay".