Bangladesh concerned over NKorea missile test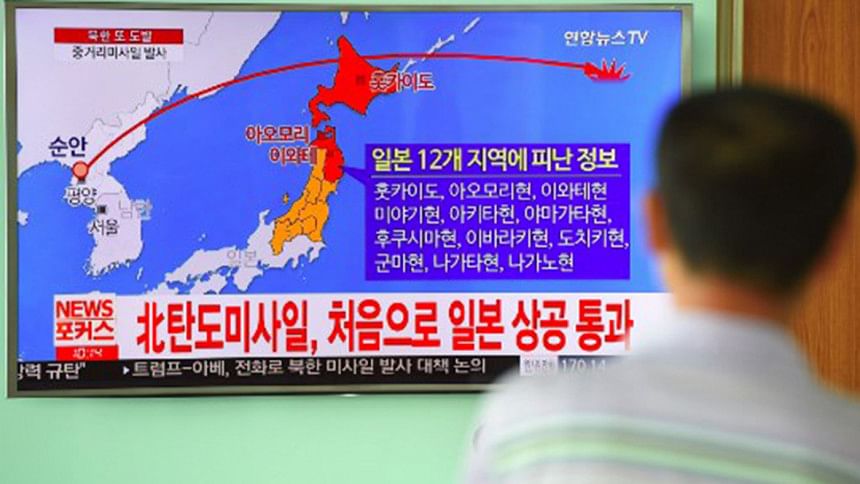 Bangladesh has expressed "grave concern" over the recent launch of a ballistic missile by Democratic People's Republic of Korea that flew over northern Japan.
Read More: North Korea now fires missile over Japan
A statement issued by Ministry of Foreign Affairs, Dhaka today said, "We have seen that through the conducts of a series of ballistic missile tests in the recent past, the DPRK has shown total disregard to the relevant UN Security Council resolutions."
Such wanton acts of provocation consists a threat to maintenance of peace, stability and security in the region, the release read.
Bangladesh being a signatory to the NPT and CTBT would like to call upon DPRK to honor its international obligation and commitments and refrain from such show of force and defiance, the release added.
The country is committed to the concept of collective security as espoused under the objectives and principles of the UN charter and will continue to be engaged with the International community in this regard, the MOFA release read.