Bandarban BGB camp comes under mortar attack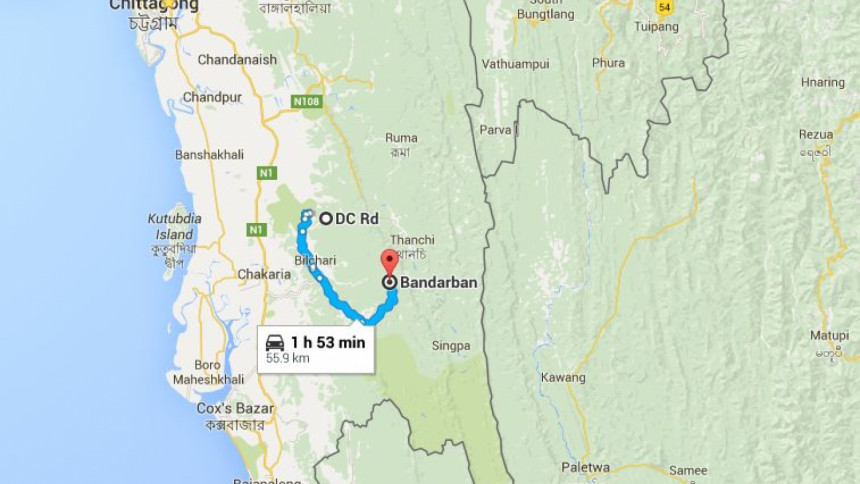 A camp of paramilitary force Border Guard Bangladesh (BGB) came under mortar shell attack in Thanchi upazila of Bandarban last night.
"Six mortar shells were hurled targeting the BGB camp at Bulupara from Myanmar border around 10:00pm yesterday," BGB Bandarban Sector Commander Col Habibur Rahman told our Bandarban correspondent.
In retaliation, BGB personnel also fired two mortar shells towards the border, said the commander.
"The helipad of the camp inside the remote Sangu Reserve forest of the upazilla was slightly damaged by the shelling", said Lt Col Reza of 57 Alikadam Battalion of BGB.
"However, we could not trace the attackers," the BGB official said adding that they are investigating the matter.
Additional forces of BGB have been deployed on border points and patrols have been strengthened, he pointed out.
Tension is mounting on the border areas between Bangladesh and Myanmar, locals said.
On August 26, 2015, Myanmar's separatist group Arakan Army swooped on a BGB patrol team in remote Boro Modak area of Thanchi in Bandarban that left two BGB soldiers injured.