It's an accidental incident; BSF showed 'hegemony': FM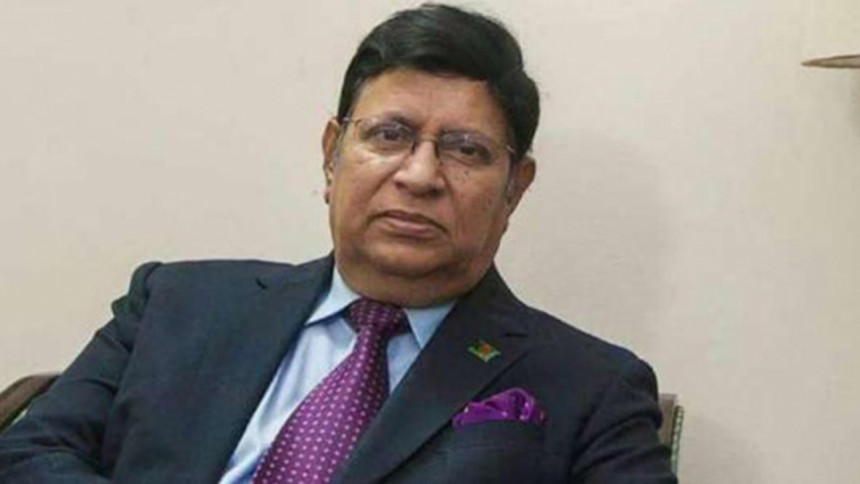 Foreign Minister Dr AK Abdul Momen today termed the recent exchange of fire between the border forces of Bangladesh and India an "accidental incident" saying the members of the Border Security Force (BSF) demonstrated their "hegemony" intruding into Bangladesh's territory.
 "This is one incident. This is an accidental incident and due to a misunderstanding," he said adding that the members of Border Guard Bangladesh (BGB) fired as the last resort amid BSF's demonstration of "hegemony".
 In an interview with DW Bengali Department in Berlin, Dr Momen also brushed aside the reports of a section of Indian media based on "inaccurate" information. "The information that Indian media carried was not correct."
 The Foreign Minister described the current Bangladesh-India relations as very friendly and said the key purpose of Prime Minister Sheikh Hasina's recent visit to India was to further develop the "warm relationship."
 On Thursday, BGB said its members were forced to fire back in self-defence after being attacked by BSF along the Rajshahi border that led to the death of a BSF man.
 The BGB said the BSF members intruded into Bangladesh territory and tried to snatch an Indian fisherman detained while illegally fishing in the Padma River.
 The incident took place 650 yards inside Bangladesh territory in Shahariaghat Balughat of the river under Charghat upazila in Rajshahi district.
 Responding to a question on water-sharing issues, the Foreign Minister said Bangladesh is giving only 1.82 cusecs of water of 126 cusecs from the Feni River for a town having only 6,000 people in Tripura.
 Through this mechanism, there will be monitoring so that they cannot take much water ignoring the agreed principles.
 Asked about the perception that only India wins in negotiations between the two countries, the Foreign Minister said this is a blatant lie.
 He said both sides win, and both Bangladesh and India got back stability due to the current friendly relations. "We don't have the relations of quarreling."