Rohingya repatriation, IPS to dominate agenda during US official's visit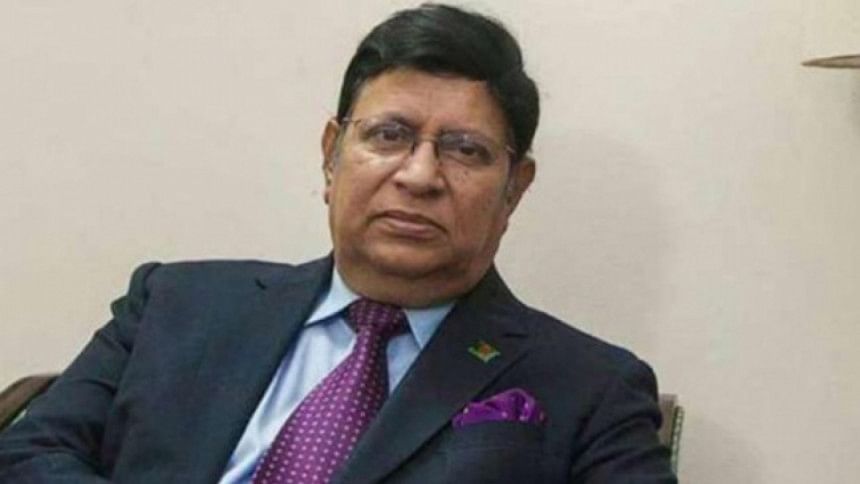 Bangladesh will raise the Rohingya issue during a visit by US Deputy Secretary of State Stephen E Biegun and seek stronger global support, especially from the United States, for the quick repatriation of Rohingyas to Myanmar.
"Our key focus is on repatriation. It's a global responsibility. Rohingyas must go back," Foreign Minister AK Abdul Momen told reporters today.
Momen said Bangladesh was not interested in humanitarian assistance. "It's one part but not the main part. Rohingyas must go back to Myanmar. That's the main part for us."
Momen also said the US side will talk about Indo-Pacific Strategy (IPS).
The foreign minister said, apart from seeking investment in infrastructure development, Bangladesh will raise the issue of students not getting US visas.
He said Bangladeshi students are not getting US visas, whereas the case was different in India. "This is discriminatory," he said.
"We'll tell them that they should come forward with investment in infrastructure development if they want the effectiveness of the initiative," the foreign minister said, adding that only talks will not work.
Momen said if the US wanted to help, they could withdraw the tariffs imposed on the Bangladeshi RMG sector.
On defence aspects of the IPS, the foreign minister said while the US wants to sell equipment, but Bangladesh was reluctant as it is a friendly nation.
The US deputy secretary of State arrives here on Wednesday afternoon from India after wrapping up his ongoing visit there.
He will leave Bangladesh on October 16 after meeting with senior government officials, including the foreign minister and State Minister for Foreign Affairs M Shahriar Alam.
The Deputy Secretary's engagements in Bangladesh will focus on advancing the common vision of a free, open, inclusive, peaceful, and secure Indo-Pacific region with shared prosperity for all, according to the Office of the Spokesperson at the US Department of State.
Both sides will also discuss Bangladesh-US cooperation on Covid-19 response and recovery efforts; and sustainable economic development.