Momen rejects reported halt of visas for Pakistanis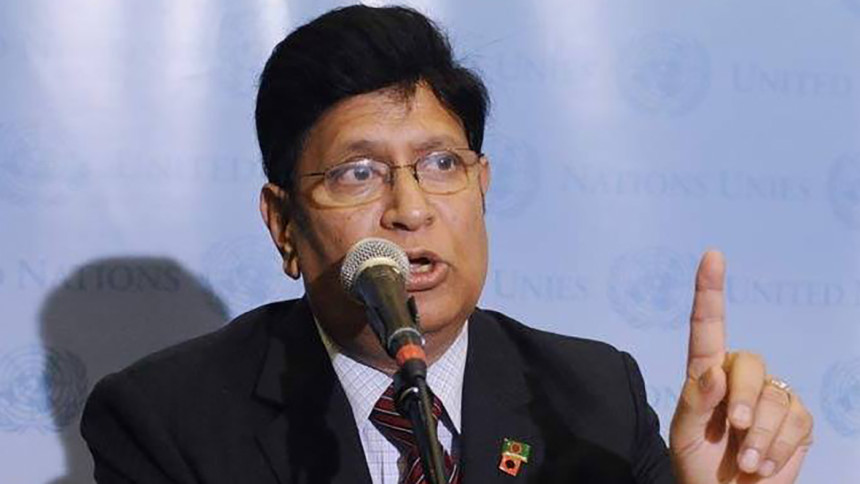 Foreign Minister Dr AK Abdul Momen today rejected media reports that Bangladesh halted visas for Pakistanis but acknowledged delays in issuing visas which he attributed to Islamabad authorities.
"The report should have appeared in the media in the reverse way," he told a press conference at the ministry attributing the crisis to Islamabad's inaction in issuing visas to Bangladeshi diplomats to be posted there. He added: "We have not stopped issuing visas to Pakistanis, but delays could happen in some cases which are common worldwide".
Momen said Bangladesh high commission in Islamabad was exposed to manpower shortage affecting the processing of visas as the Pakistan authorities was delaying in issuing visa for Bangladesh's newly appointed visa councilor in Islamabad.
Moreover, he said, Islamabad was not renewing the visa of the officer who was temporarily entrusted with the task of issuing visas.
"It is them (Islamabad) who exposed us to trouble . . . how could we issue visa unless we have our manpower to do that there," Momen said.
The minister, however, said Dhaka was unwilling to develop any hitch with Pakistan and "we earlier contacted and still communicating with them to resolve our pending visa issues of our diplomats".
Asked if there was any development over the acceptance of the credentials of Pakistan's proposed envoy in Dhaka, Momen said Bangladesh earlier did not accept the Islamabad proposal for some reasons.
"This is a quite normal phenomenon (in diplomatic arena), if they propose someone new, we will definitely consider it," he said.
Pakistan high commission does not have any envoy in Dhaka over a year.