88.29% pass SSC
A total of 88.29 percent students have passed this year's Secondary School Certificate (SSC) and equivalent examinations, which is 1.25 percentage points higher than that of last year.
Education Minister Nurul Islam Nahid formally handed over a copy of this year's SSC and equivalent examinations results to Prime Minister Sheikh Hasina at Gono Bhaban in presence of chairmen of all the boards.
The results will be published officially at 2:00pm. The students can get the results from their respective school or it will also be available on www.educationboardresults.gov.bd
As many as 1,09,761 students secured the highest Grade Point Average (GPA-5) this year where as it was 1,11,901 in 2015.
In eight education boards, 88.70 percent passed this year's SSC examinations against 86.72 percent in 2015.
Total 88.67 percent students passed the exams under Dhaka board, 90.44 percent under Chittagong board, 84.00 percent in Comilla, 95.70 in Rajshahi, 79.41 percent in Barisal, 84.77 percent in Sylhet, 89.59 percent in Dinajpur and 91.85 in Jessore.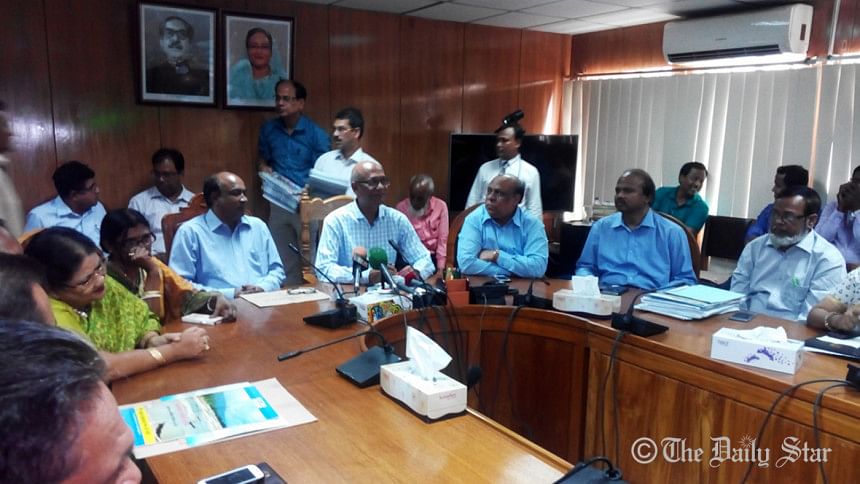 Students under Madrasa Education Board did well this year with the pass rate of 88.22 percent while 83.11 percent students passed vocational exams in the SSC.
A total of 5,895 madrasa students got GPA-5 while 7,097 in the SSC (vocational).
Examinees will get their results from their respective centres, websites of their respective boards or from mobile phones through SMS from 2:00pm.
This year, a total of 16,51,523 students took part in the examinations in 3,143 centres.
Beginning on February 1, the written examinations ended on March 8 while the practical tests were held from March 9 to March 14.