3 BNP leaders arrested in Narayanganj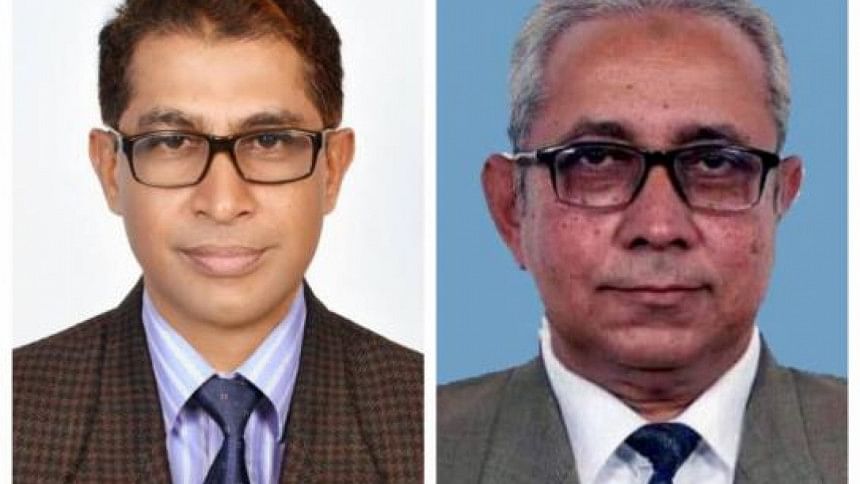 Three BNP leaders including Narayanganj district unit's General Secretary Mamum Mahmud and city unit's General Secretary ATM Kamal were arrested in a case filed on charge of carrying out subversive activities and preventing government officials from discharging their duties. 
The other arrested BNP leader is President of ward No.17 Md Hosain kajal, reports our Narayanganj correspondent.
Asaduzzaman, officer-in-charge (OC) of Narayanganj Sadar Police Station, said they were arrested in a case filed by Assistant Sub Inspector Saiful Islam, who in his complaint said the BNP leaders assaulted him on the Victory Day.
ASI Saiful Islam filed the case against around 219 mentioning names of 19 BNP leaders including the trio.
Acting on a tipped-off, they were arrested from their respective residences in different areas of the district early today, the OC said.
Ruhul Amin Shikdar, assistant organising secretary of Narayanganj district BNP, claimed that police barred their peaceful procession brought out on Monday on the occasion of Victory Day, charged batons, tore their banners apart and snatched those away.
"Now police are staging drama filing case against our leaders and activists in a bid to refrain us from waging demonstration" he added.
He also alleged that police conducted raid on residences of their leaders and harassed their family members failing to arrest them.