221 killed in road crashes during Eid: Report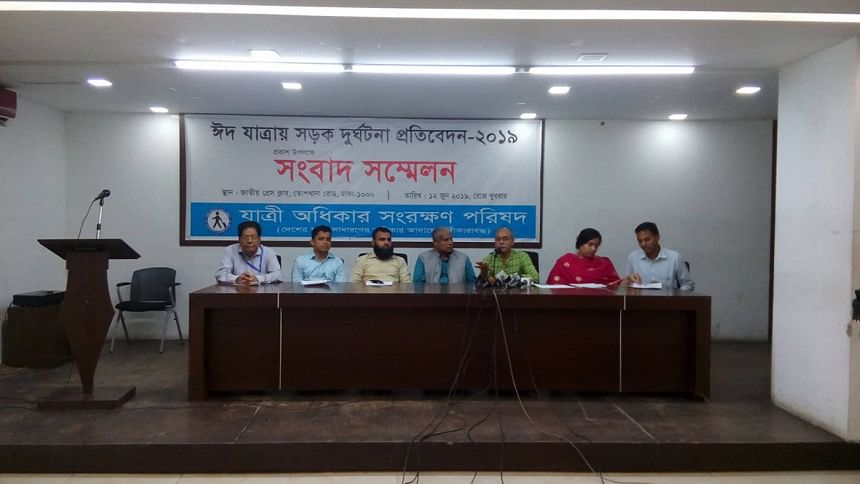 A total of 221 people were killed in road crashes across the country during the 12 days of Eid season, a passenger welfare body said today.
Additionally, 652 people were left injured in the 185 road crashes during this period, a new platform Jatri Odhikar Sangrakkhan Parishad said.
The platform unveiled its statistics, prepared from media reports and hospital data from May 30 to June 10, at a press briefing in Jatiya Press Club.
In total, 375 people were left with paralysing injuries, Brig Gen (retd) GM Quamrul Islam, president of the group, said while unveiling the data.
Excess pressure during Eid rush, drivers' tendency to race on the highways, over speeding, contracted drivers, and slow vehicles are some of the reasons that have been mentioned as the potential causes for accidents in their report.
Their data analysis says, 63 buses, 38 trucks and covered vans, 19 private cars and microbuses, 30 three-wheelers, 64 motorcycles and 26 other types vehicles crashed in the roads.
The passengers' welfare body also came up with 10-point recommendations to prevent road crashes.