2 BAF training aircraft crash in Cox's Bazar, 4 pilots rescued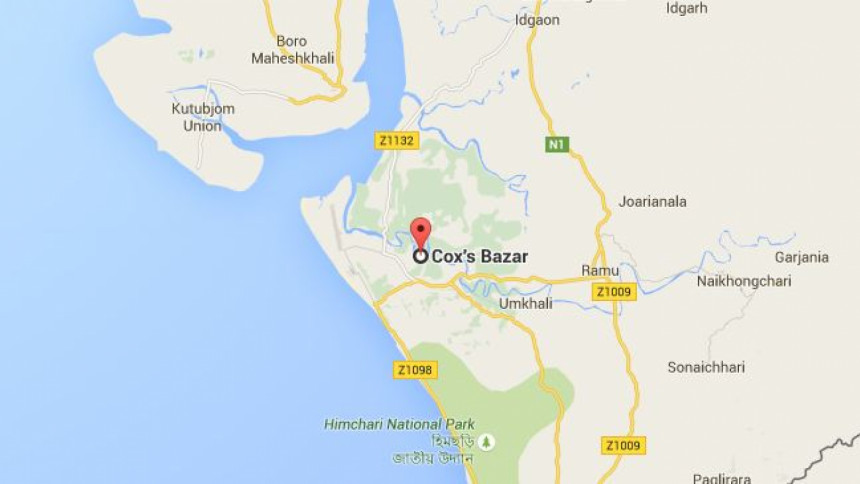 -- All the 4 pilots rescued
-- Search and rescue operations still on
-- Crashed around 6:30pm in Maheshkhali
-- Lost connection with Radar around 6:15pm
Two training aircraft of Bangladesh Air Force (BAF) crashed in Maheshkhali upazila of Cox's Bazar this evening, ISPR said.
Inter Service Public Relations Directorate (ISPR) Director Lt Col Rashidul Hasan told The Daily Star two BAF training aircraft -- Yak 130 – with four crew members crashed around 6:30pm.
All the four pilots who were inside the aircraft have been rescued, ISPR said. The identities of the pilots and their physical condition could not be known immediately.
One of the aircraft crashed in Palpara area under Maheshkhali Sadar union and another in Jaliapara area under Chhoto Maheshkhali union, said Sadhan Kumar Mahanta, manager of Cox's Bazar Airport. 
The aircraft lost connection with Radar around 6:15pm, ISPR Director Lt Col Rashidul Hasan said earlier.
Officer-in-Charge of Maheshkhali Police Station Prodip Kumar Das, who was on the spot, told The Daily Star that he saw two parts of an aircraft blazing in two separate places.
Search and rescue operations was going on till filing the report around 10:15pm, reports our Cox's Bazar staff correspondent.