First operation of 'Tree man' 'successful'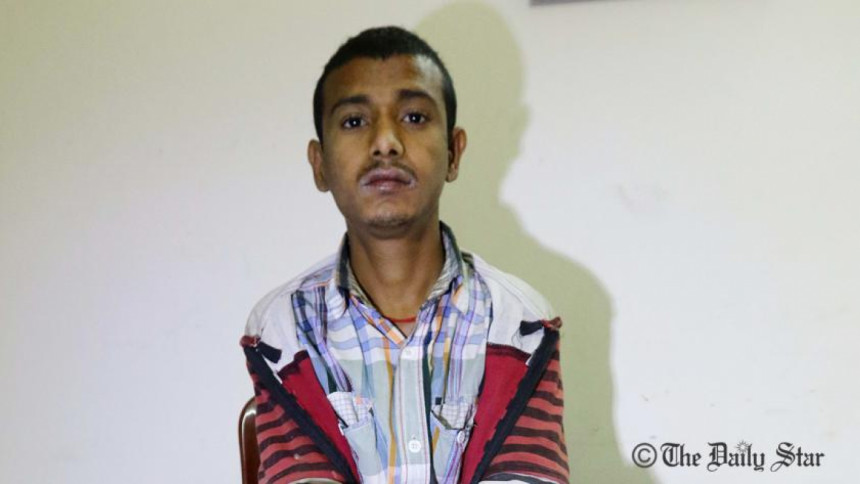 A Bangladeshi man, who is thought to be suffering from a rare skin disorder, underwent his first surgery successfully at Dhaka Medical College and Hospital (DMCH) today.
The surgeons have first operated on his right hand.

Read more: World's 4th 'Tree Man' a Bangladeshi
"We operated on Baznadar's right hand. The next operation will be conducted three weeks later." Dr Samanto Lal Sen, project Director of the 100 Bed Burn Unit Project at DMCH, said at a press brief around 1:00 pm, after the operation.
A nine-member medical board started their operation on Abul Bajandar – now known as 'Tree Man' – around 10:30am, which continued for 2:30 hours.

Also read: DMCH forms medical board for surgery on tree man's hand
Md Abul Kalam, professor and head of the Department of Burn and Plastic Surgery and Project, led the board.
Hailing from Khulna, Abul, 26, has tree trunk like warts, almost weighing four kilogrammes on both his hands and feet. As a result, the functionality of his limbs is severely limited.

Read more: Biopsy samples of tree man sent to US
Abul, the fourth man in the world with the tree man illness, a rare skin disorder caused by a virus named human papillomaviruses, was admitted to the institute on January 30.