Yaba trader held with 28,500 pills in Dhaka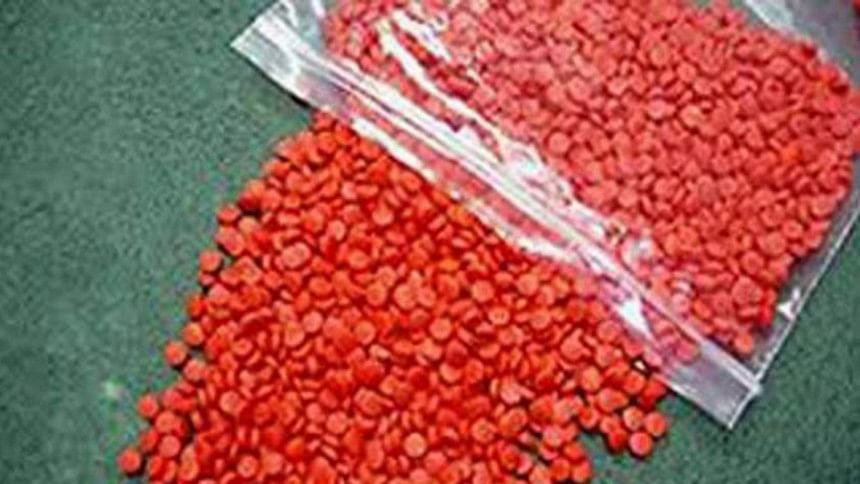 Police arrested a yaba trader along with 28500 pieces of tablets from Shahjahanpur area in Dhaka last night.
Shahjalal, 28, was held when he was passing through a police checkpost in Shantibag area by a rickshaw around 9:30pm, said Mehedi Hasan, officer-in-charge (OC) of Shahjahanpur Police Station.
"He used to collect the tablets from Chittagong and Cox's Bazar and sell them in Shahjahanpur area,'' the OC said.
"Based on his (Shahjalal) information, we are conducting raids to arrest his associates," Mehedi Hasan told The Daily Star.