2 held while carrying yaba in stomach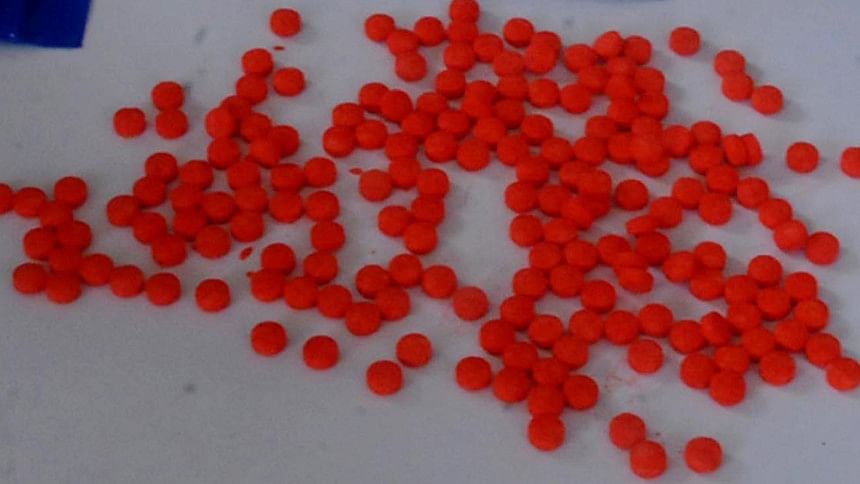 Detectives arrested two yaba traders from the city's Uttar Khan area while they were carrying 2000 pieces of yaba tablets in their stomachs on Sunday.
A team of Detective Branch (DB) of police raided Fakirer Teak area in Uttar Khan around 6:30pm on Sunday and arrested Md Mamun, 25, and Md Mafizul Islam, 26.
The police team carried out x-rays in the abdomen of the duo and found the yaba tablets inside their stomachs.
In interrogation, the arrestees said they wrapped the pills in scotch tapes tightly and then swallowed them with Banaba, said Deputy Commissioner (Media) of Dhaka Metropolitan Police Masudur Rahman. 
"After reaching their destinations in the capital and elsewhere, they took those out with defecation consuming Milk of Magnesia, a medicine used to treat constipation, he added.
Police filed a case under the Narcotics Control Act against the arrestees with Uttar Khan Police Station.