Workers protest RMG factory closure in Ashulia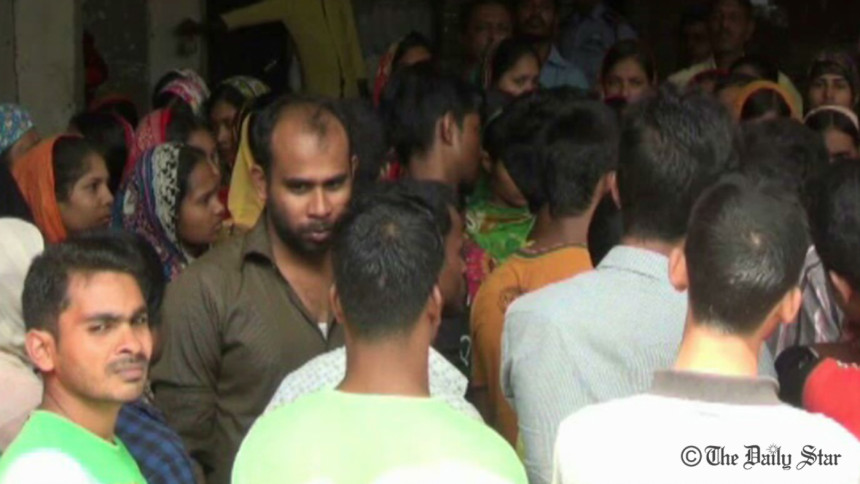 Hundreds of workers of a garment factory have been demonstrating in Ashulia, on the outskirts of Dhaka, protesting the closure of the factory.
The authorities shut M/S Brine Knit Composite in the morning, a day after the workers demanded their arrear and salary of last three months, Rezaul, a worker claimed.
As the workers found the closing notice hanging on the factory gate in the morning, they tried to block the Bypile-Abdullahpur road, added Rezaul.
But when police ensured them of negotiation with the factory authorities to meet their demand, around 300 workers took position in front of the factory gate at about 9:00am, Rezaul also said.
The workers were continuing agitation till noon when the report was filed. 
Confirming the incident, Md Mustafizur Rahman, director of Industrial Police-1, Dhaka (Ashulia), said additional police force have been deployed in front of the factory to avert any untoward incident.