Baul singer 'raped' in Ashulia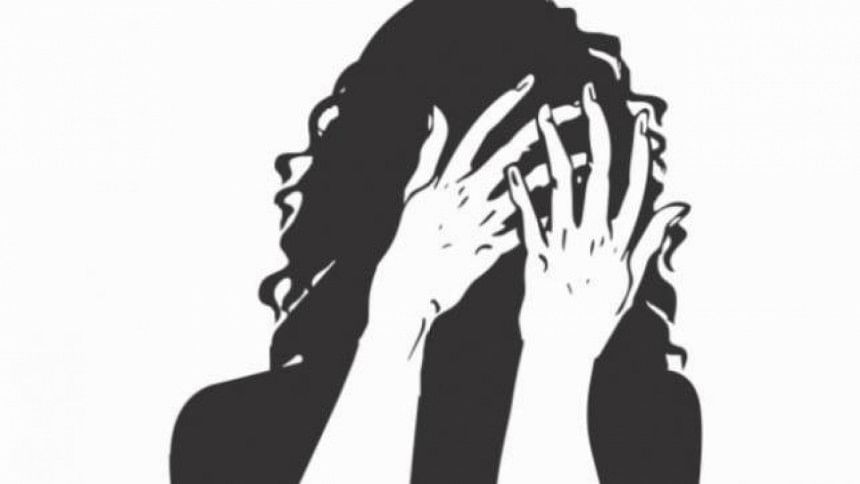 A Baul singer has alleged that she was raped by two men in Ashulia on the outskirts of the capital Dhaka.
Police arrested Badshah Bhuiyan, 40, from Gazirchat in the suburban area on Wednesday night after the 30-year-old victim filed a case with Ashulia Police Station. Police said they were looking for the main accused Sujan Bhuiyan, 35, who is a cousin of Badshah.
According to the case details, the victim had lent some money to Abul Kashem, a local shopkeeper. She went to his shop on Wednesday morning to collect the money.
Sujan, owner of the house where Kashem lives as a tenant, arrived at the shop and insisted that the folk singer sang him a song. As soon as the victim entered Kashem's house, located nearby the shop, Sujan confined them.
Badshah arrived there after Sujan called him and started assaulting Kashem and the victim. At one point, Sujan and Badshah dragged the victim to another room, gagged her, and took turns to rape her, according to the case statement.
Kashem claimed that Sujan and Badshah gave him a packet full of yaba tablets and made him count them. They filmed him as he counted the contraband drug.
"After raping her, they demanded Tk 50,000 from me. They threatened me that they would hand me over to police and the yaba pills if I did not oblige," Kashem told this correspondent.
He said that he and the singer managed to get out of the situation by paying Tk 10,000. They later informed the local journalists and police of the matter.
Police raided the area and caught Badshah that very night after receiving a formal complaint from the singer, said Inspector Javed Masud of Ashulia Police Station.
He said the victim was sent to the One-Stop Crisis Centre of Dhaka Medical College Hospital for medical tests yesterday.