Abed part of peoples' history: Dr Yunus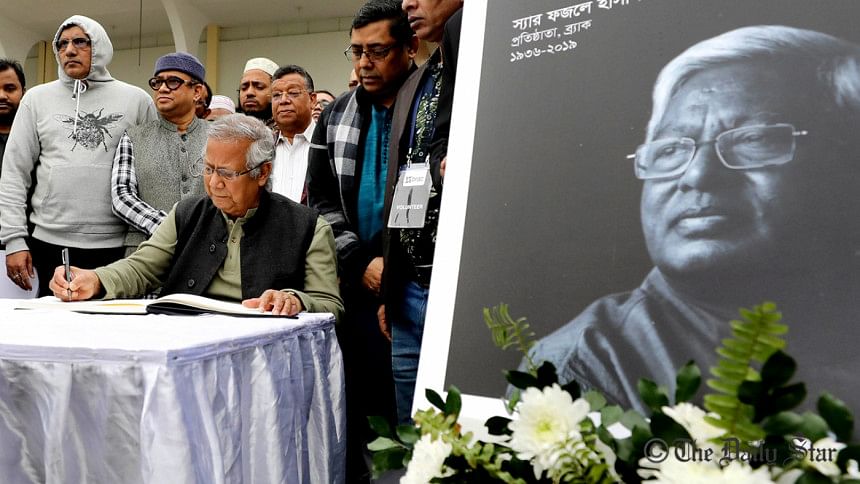 Sir Fazle Hasan Abed is a part of the country's history of the general people, Nobel Laureate Dr Muhammad Yunus today wrote on the book of mourning after paying his last respect.
"By his departure, the country has lost a friend. People of this country will gratefully remember his contribution forever," writes Dr Yunus who went to the Army Stadium premises in Dhaka.
Hundreds of people from all walks of life paid their last respects to Sir Abed before his burial.
Delegations on behalf of President M Abdul Hamid and Prime Minister Sheikh Hasina and Awami League General Secretary Obaidul Quader placed wreaths on his coffin.
Brac founder and Chair Emeritus Sir Fazle Hasan Abed passed away at Apollo Hospitals in Dhaka on Friday night at the age of 83.
Sir Abed had been undergoing treatment at the hospital for brain cancer.