City polls: Minority rights body cancels weeklong demo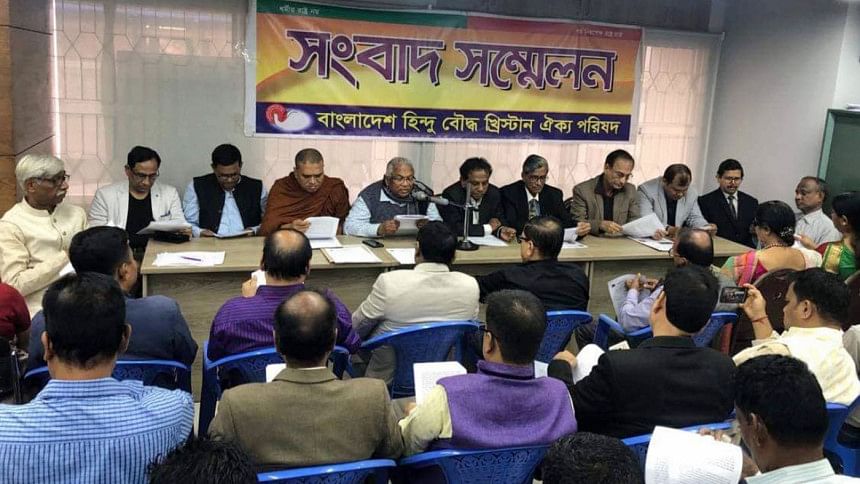 Bangladesh Hindu-Bouddha-Christian Oikya Parishad this evening cancelled its weeklong countrywide demonstration programme over deferral of the date of the city polls.
The Parishad came up with the decision after the Election Commission deferred the election date to February 1 from January 30, said Rana Dasgupta, general secretary of the platform.
Earlier in the day, Dasgupta, in a press conference, had announced the demonstration would begin from January 20.
On December 22, the EC announced that elections to the two Dhaka city corporations would be held on January 30.
Amid demonstrations and protests from members of the Hindu community and Dhaka University students, the Election Commission deferred the date of Dhaka city elections to February 1.