Protesting university students attacked on Green Road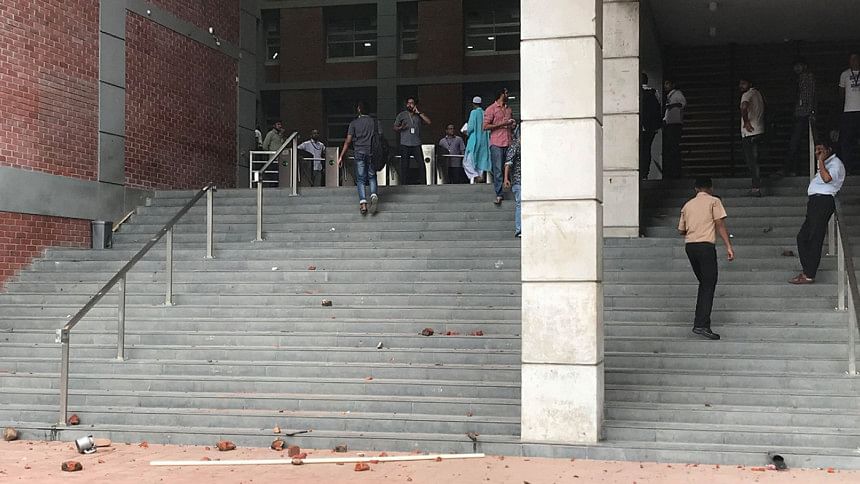 A group of miscreants today attacked students of University of Asia Pacific who took position on the road opposite to Green Super Market expressing solidarity with school students demanding safer roads since July 29.
Around 12:45pm, a group of men chanting pro-Awami League slogans attacked the students, claimed students of UAP. 
Shutters were pulled down on most stores in the area, reports our correspondent from the spot.
Meanwhile, bricks were hurled at the UAP building shattering many glass windows as well.