Probe body formed over Karwan Bazar fire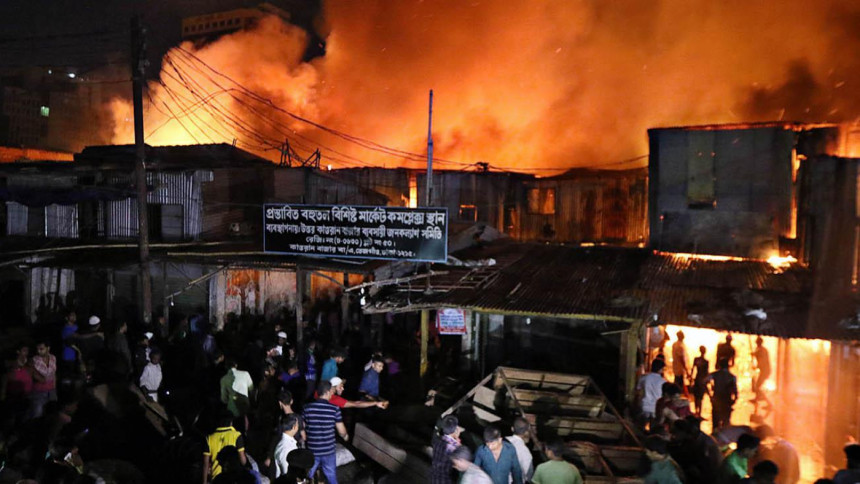 Fire service launched a four-member investigation panel into the blaze at Karwan Bazar that gutted about 186 shops in capital Dhaka's largest retail kitchen market.
Jahurul Amin, deputy director (operations) of Bangladesh Fire Service and Civil Defense, will lead the committee, said Brig Gen Ali Ahmed Khan, director general of the fire service.
"If necessary, officials of the city corporation will be included in the committee," he said.
READ MORE: Karwan Bazar blaze tamed after 2 hours
Meanwhile, the exact damages incurred or the reason of the fire was yet to be ascertained. "It will be known after investigation," said Ziaur Rahman, an on-duty official at fire service headquarters.
The devastating fire broke out in Hasina market, a depot of fruit and groceries behind Janata Tower on the Kazi Nazrul Islam Avenue, around 8:00pm last night.
Initially 16 fire fighting teams were deployed. Later, as they proved insufficient, reinforcements were deployed; and in the end, 26 fire fighting units tamed the flames after two hours.