Key suspect of Ctg child specialist murder killed in 'gunfight'
The prime suspect of Saudi-returnee child specialist Dr Shah Alam murder case was killed in a reported gunfight with Rapid Action Battalion in Sitakunda upazila of Chattogram early today.
Deceased Najir Ahmed Suman alias Kalu, 26, was the suspected mugger who along with his gang members killed Dr Shah Alam on Friday, our Chattogram correspondent reports quoting Kazi Tarek Aziz, assistant superintendent of police (ASP) of Rab-7.
Acting on a tip-off, a patrol team of the elite force raided Uttar Bashbaria area to arrest Kalu and his associates in the midnight, said Kazi Tarek Aziz, assistant superintendent of police (ASP) of Rab-7.
Sensing presence of the elite force members, associates of Kalu opened fire forcing the Rab members to fire back, triggering a "gunfight", the ASP said.
After the alleged criminals managed to flee the scene, the Rab members found bullet-hit body of Kalu on the spot.
Two firearms including a foreign pistol and 27 bullets were recovered from the spot.
Yesterday, Rab arrested a human hauler driver, Md Omar Faruk, from port city's Railway Station area in connection with the killing case.
After Dr Shah Alam left his Sitakunda clinic around 9:30pm on Thursday for his home in Chattogram city's Chadgaon residential area, he went missing.
"A gang of five muggers including Faruk took part in the killing while the physician was returning to Chattogram in the vehicle, which plies between the city and Sitakuda upazila," the ASP said yesterday quoting Faruk.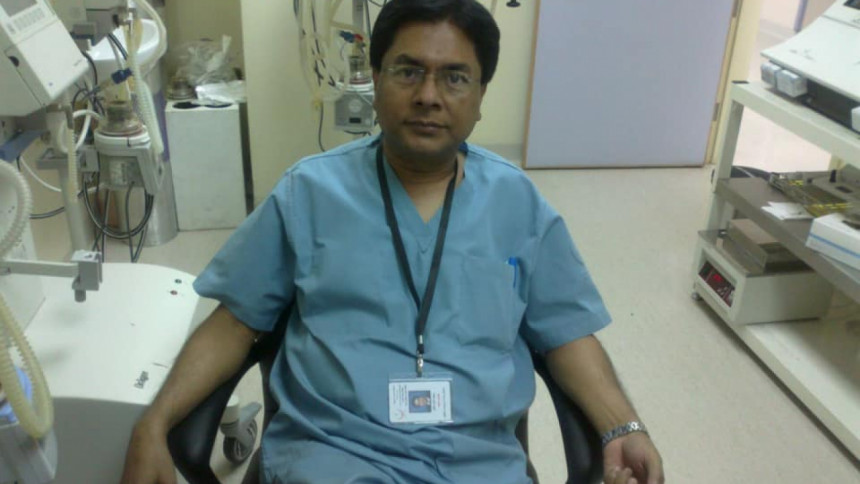 The 61-year old paediatrician, who established Baby Care Private Limited at Sitakunda's Chhoto Kumira village after returning to the country two years back, was found dead with multiple injuries beside the Dhaka-Chattogram Highway on Friday.
The physician had returned to the country after working in a hospital in Saudi Arabia for 30 years. He was the head of paediatric surgery in Madina Maternity and Children's Hospital there.