Panthapath out of danger, opens to traffic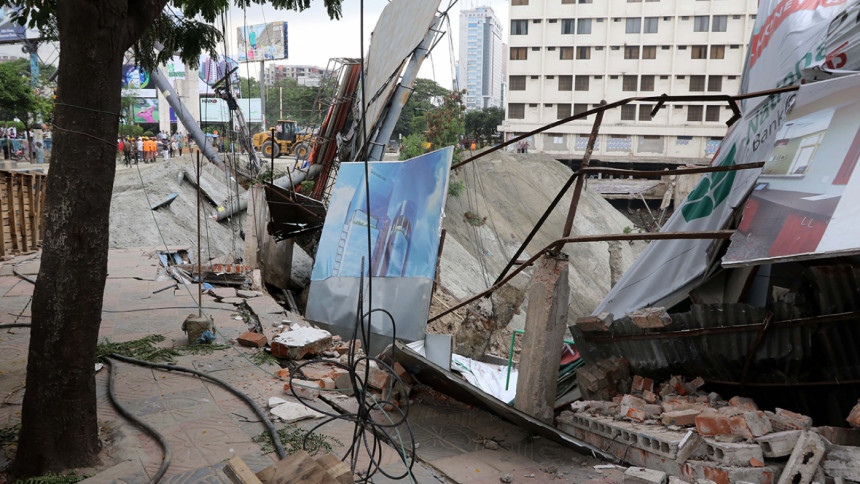 Traffic on Panthapath's southern lane resumed today, four days after it was sealed following the collapse of National Bank's under-construction site.
CR Dutta road and Sundarban Hotel were still off and sand-filling work was underway to mend the road that sank along with the collapse of the construction site on Wednesday.
Authorities cleared the southern lane, from Saarc fountain to Panthapath signal, around 11:30am, Bakhtiar Hossain, a sub-inspector of Kalabagan Police Station, told The Daily Star.
On Friday, the bank had come under fire from Dhaka north Mayor Annisul Huq that the authorities of the institution were "not helping" to amend the dilapidated situation.
Shore piling of the construction site failed last Wednesday which first caused the basement of bordering Sundarban Hotel's basement collapse followed by the road sink-in.
On Thursday night, the eastern and northern walls collapsed, taking down the entire length of the footpath, two billboards, one of which fell on the road; and a tree.