HC order on petition against oath-taking of MPs today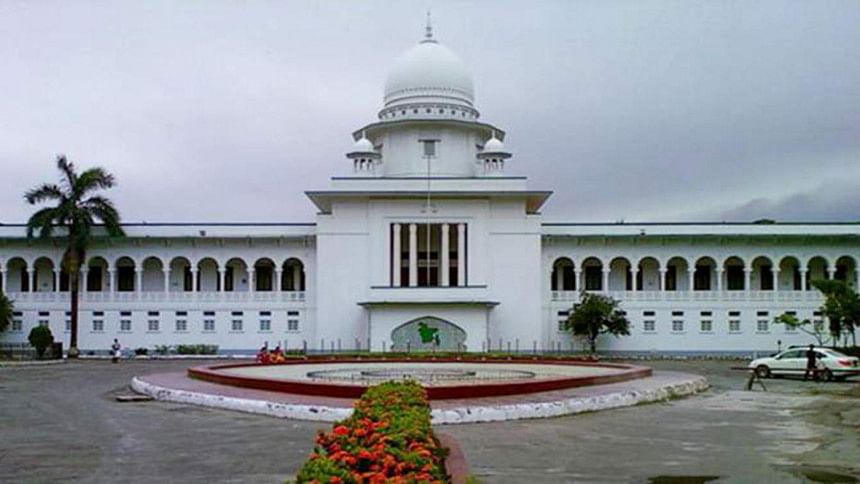 The High Court will deliver its order today on a writ petition that challenged the legality of oath-taking of lawmakers elected in the December 30 national election.
Advocate Md Taherul Islam Tawhid filed the petition on January 14, praying to the HC to issue a rule asking the Election Commission and the government to explain why the oath taking should not be declared illegal.
The lawyer also sought necessary HC orders on the authorities concerned to block the new lawmakers from discharging their functions.
The HC bench of Justice Moyeenul Islam Chowdhury and Justice Md Ashraful Kamal fixed the date after holding a hearing  yesterday.
During the hearing, Taherul's lawyer Barrister AM Mahbub Uddin Khokon argued that the oath-taking violated articles 123(3) and 148(3) of the constitution of Bangladesh.
According to article 123(3)(a), parliamentary election shall be held within 90 days of dissolving the incumbent parliament.
"As the 11th national election was held without dissolving the 10th parliament, the polls have breached the constitution," Barrister Khokon said. 
Moreover, as per article 148(3) if a person is required to make an oath before entering an office, s/he shall be deemed to have entered office immediately after the oath.
Following article 148(3), the new lawmakers shall be deemed to have taken office right after they were sworn in, Khokon added.
However, the 10th national parliament which first sat on January 29, 2014 still exists and will continue till January 28 this year as per Article 72(3) of the constitution, he said, adding, "the oath-taking of the lawmakers is hence unconstitutional".
On the other hand, Attorney General Mahbubey Alam opposed the writ petition saying that the petitioner lacks locus standi or sufficient interest in the matter in question.
"Advocate Tawhid is neither an elected lawmaker nor a candidate of the December 30 election," the AG said, adding that there is no legal basis for the court to consider the petition.