Rape at MC College hostel: charges framed against 8 BCL activists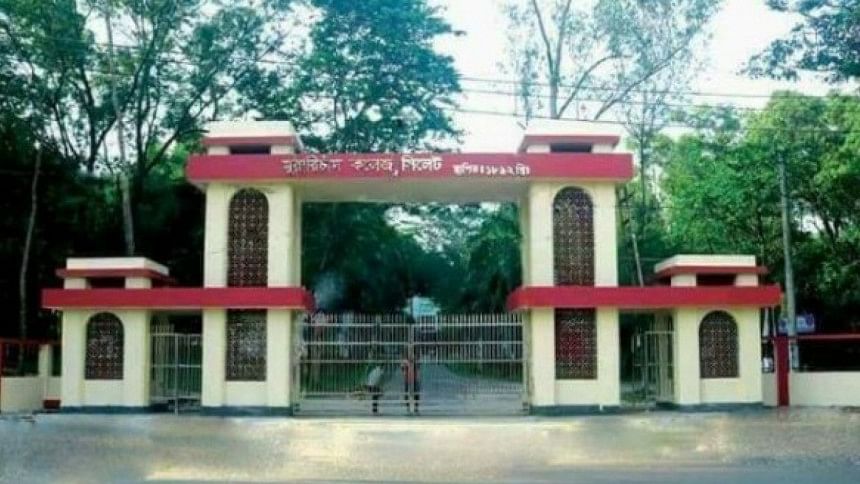 A tribunal in Sylhet today framed charges against all eight accused of a case filed over the gang-rape of a woman at Murari Chand (MC) College hostel in Sylhet on September 25 last year.
Sylhet Women and Children Repression Prevention Tribunal Judge Md Mohitul Haque framed the charges, said Rashida Syeda Khanam, public prosecutor of the tribunal.
The tribunal fixed January 24 for starting trial of the case.
On December 3, Sub-inspector Indranil Bhattacharya, also investigation officer of the case, submitted the charge sheet to Sylhet Chief Metropolitan Magistrate Abul Kashem's court.
Among the accused, Saifur Rahman (28), Shah Mahbubur Rahman Rony (25), Tarekul Islam (28), Arjun Laskar (26), Mohammad Ainuddin alias Ainul (26), and Misbaul Islam Rajon (27) were charged with rape.
Two other accused -- Rabiul Hasan (25) and Mahfuzur Rahman Masum (25) -- were made accused for assisting the six.
All eight were arrested and are in jail at present.
They are all activists of Bangladesh Chhatra League (BCL), but were not holding posts as there are no BCL committees at the college, Sylhet city and district.
They are all members of one faction of BCL that follows Advocate Ranjit Sarker, former youth and sports affairs secretary of Sylhet district Awami League.
Ranjit Sarker, however, earlier denied having any faction of BCL under his influence and demanded justice for the accused.