Robbers gang-rape passenger after taking control of bus in Tangail
Passengers also looted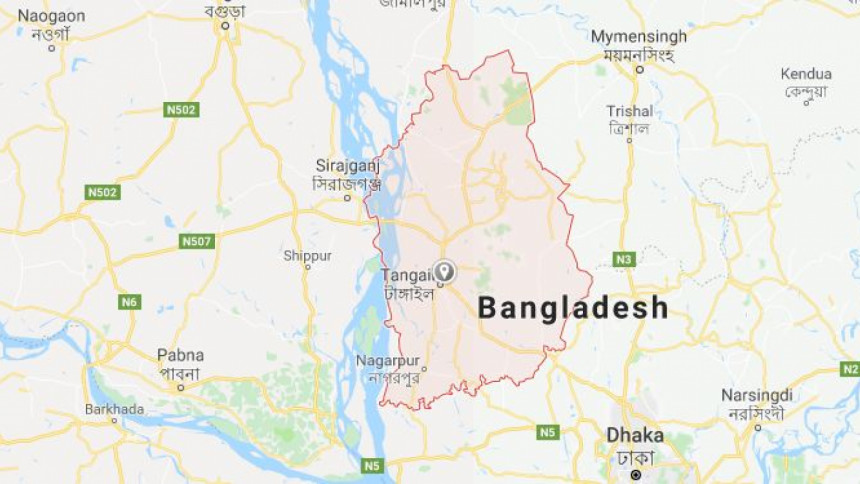 Robbers gang-raped a female passenger after taking control of a bus in Tangail early today (August 3, 2022).
They also looted valuables of the passengers, our local correspondent reports quoting Mazharul Amin, officer-in-charge of Madhupur Police Station.
The 30-year-old victim, from Kushtia, is now undergoing treatment at a hospital.
Quoting passengers, OC Mazharul said the bus with around 25 on board, was going to Narayanganj from Kushtia and on the way, a group of 10-12 robbers with backpacks boarded the bus from Hatikumrul intersection in Sirajganj at midnight.
"They took control of the bus after it reached Natiapara area on Dhaka-Tangail road in Tangail's Basail upazila and blindfolded passengers and the bus staff, tied their hands using ropes and looted valuables, including cash and gold ornaments from them," the OC said.
The perpetrators then gangraped a passenger multiple times, the police officer said.
The robbers who were also carrying sharp weapons, drove the bus and then left it on Tangail-Mymensingh highway at Roktipara in Madhupur upazila at around 3:30am, the OC said.
On information, a police team from Madhupur Police Station rushed to the spot, rescued the passengers and took them to the station to get details about the incident, the OC said, adding that a case was filed in this connection with the police facility. The passengers were also given some first aid.
Police are trying to trace the robbers, the OC added.