Pay Tk 1 only for tree service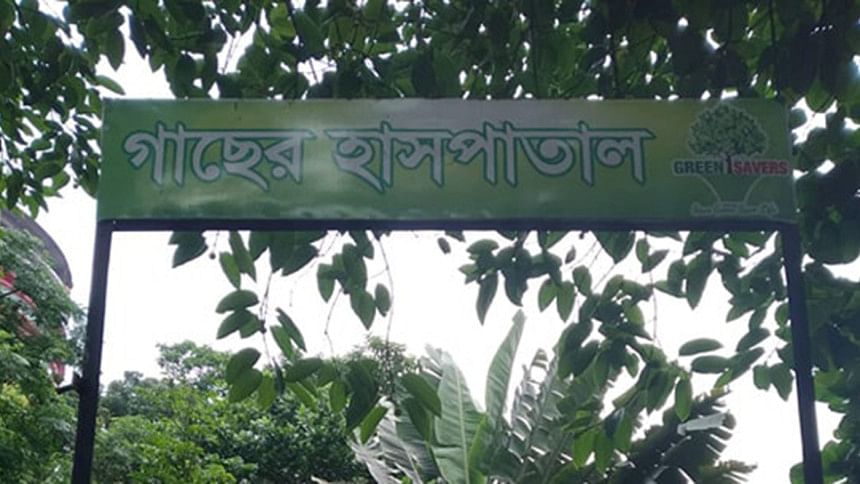 Who will water the rooftop plants during Eid holidays? What would happen to the plant babies in the absence of water? Will they survive during the weeklong vacation? Many green lovers in the capital might become worried about who will care for their plants in their absence when they will be celebrating their Eid vacation with their near and dear ones at their village homes.
But the question is, is there a way out of this situation?
An organisation named Green Savers, based in Dhaka's Agargaon near the office of Department of Environment (DoE), has come forward to ensure the care of these plants during the long holidays. It formally started its journey in 2011.
"To look after each tree, you have to pay us only Tk 1 every day during your Eid holidays," said Ahsan Rony, founder of Green Savers, adding that "The Eid holidaymakers can send the trees to our tree hospital at Agargaon or our staffers can bring those from their homes."
It's just a token money they charged for looking after the tree, said Rony, also a Dhaka University graduate.
Returning home after a long Eid vacation, it's found that many plants died due to sweltering heat and high humidity, said Rony, adding that at the time, many people lost interest in planting trees at their houses.
They have been doing this work for the last four years so that people cannot lose their interest in planting, said Rony.
They have started collecting trees from the holidaymakers since May 25 and it will continue till June 15, he said.
For this, you need to contact Green Savers Facebook page or cell number: 01920111666 or you can e-mail: href="mailto:greensavers.associa[email protected]">[email protected], said Rony.
Their aim is to make rooftop gardens in 100 schools in the capital by 2020 under a project titled "Sailor Green Savers Plant for Planet", said Rony, adding that around 5000 roofs in Dhaka have already been covered with greenery by Green Savers.
The organisation received the National Award for the protection of the environment in 2013.