Ducsu VP Nur sued for defamation
Court asks cops to submit report by Jan 8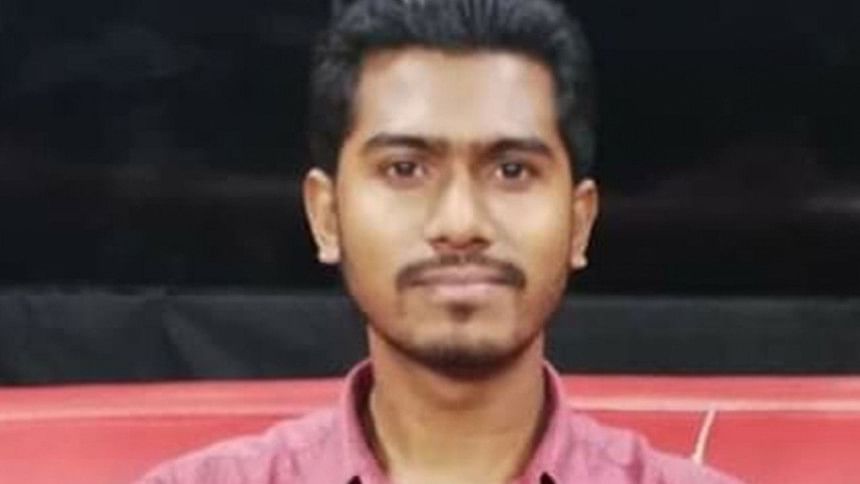 A defamation lawsuit has been filed against Nurul Haque Nur, vice-president of Dhaka University Central Students' Union (Ducsu) for allegedly tarnishing image of the student body by "indulging in corruption".  
DU Salimullah Muslim Hall Students' Union Vice-President (VP) Muzahid Kamal Uddin today filed the case with Dhaka Metropolitan Magistrate's court against Nur. 
Meanwhile, the court directed officer-in-charge (OC) of Shahbagh Police Station to submit a report in this regard by January 8.
Kamal, in the allegation, said that Nur has committed a defamatory offence by indulging in extortion and tender manipulation activities using the VP post.
"I came to know from the news published in different dailies on December 5 over Nur's involvement in extortion and tender manipulation activities. Such activities have tarnished image of the Dhaka University," Kamal said.
On December 3, a private television aired a leaked audio clip of VP Nur's conversation over illegal exchange of money. The audio has also gone viral on social media. 
But Nur claimed that the media broadcasted part of his phone conversation to confuse people and he called upon three media to apologize for publishing partial part of his conversation.
Amid the situation, Ducsu General Secretary Golam Rabbani, who has been removed from general secretary post of Bangladesh Chhatra League following an extortion allegation, in a press conference on December 6, demanded VP Nur's resignation shouldering the allegation.
Nur, however, denied the allegation.