Ducsu VP Nur attacked again
Dhaka University Central Students' Union (Ducsu) Vice President Nurul Haque Nur and 14 others were injured in an attack allegedly carried out by activists of Chhatra League and Muktijuddha Mancha today.
He along with his several fellows was rushed to a hospital, our DU correspondent reports from the spot.
Activists of a faction of Muktijuddha Mancha allegedly hurled brick chips at Ducsu office room when Nur and some of his associates was there around 12:30pm.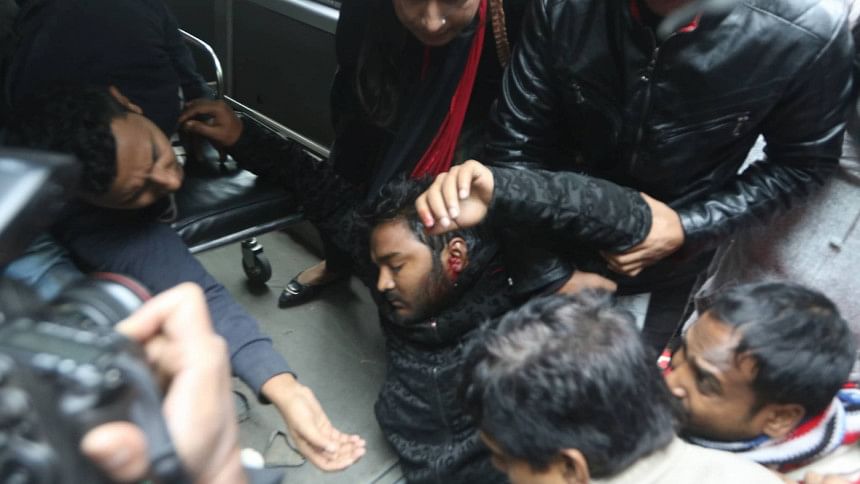 Later, the DU unit BCL president Sanjit Chandra Das and General Secretary Saddam Hossain along with their followers went to the Ducsu and asked them to go out but Nur denied.
They locked into an altercation over the matter and both Sanjit and Saddam, also assistant general secretary of Ducsu, left the office.
After that, other BCL men equipped with wooden sticks attacked Nur and his fellows, the correspondent said.
The activists of Muktijuddha Mancha faction later joined with the BCL men, leaving 15 including Nur injured.