PM to meet newly elected Ducsu leaders Saturday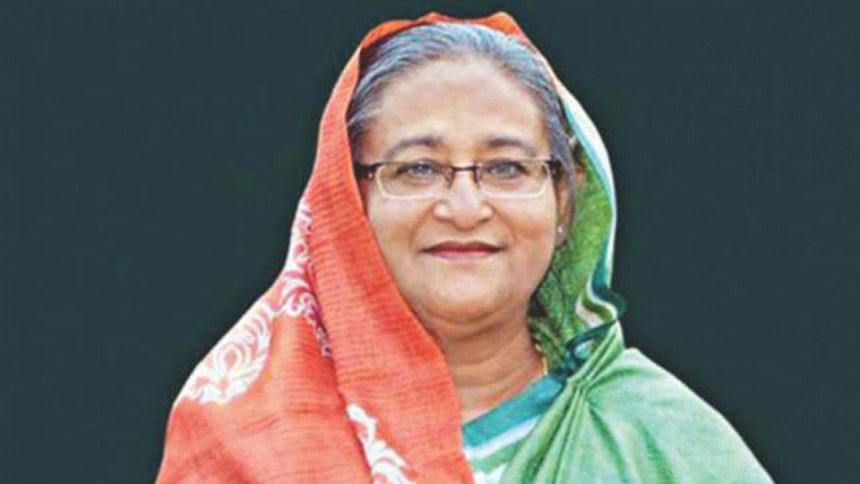 Prime Minister Sheikh Hasina will meet the newly elected leaders of the Dhaka University Central Students' Union (Ducsu) and its hall unions on Saturday.
Sheikh Hasina will talk to the newly elected leaders at her official residence Gono Bhaban around 4:00pm on the day, according to the daily schedule of the premier.
Contacted, Ducsu VP-elect Nurul Haque Nur told The Daily Star that he has not received any invitation yet.
"I have not received any invitation yet. If invited, I will definitely go and meet the premier," he said.
Who are the winners in the Ducsu polls?
The long-waited election to the Ducsu and its halls unions was held on Monday, March 11.
Soon after the election began, all opposition panels boycotted the polls bringing allegations of election irregularities.
Despite boycotting the polls, quota reformist leader Nurul Haque Nur won the vice president post of Ducsu while Bangladesh Chhatra League leaders Golam Rabbani and Saddam Hossain bagged the posts of general secretary and assistant general secretary respectively.
The results were announced by DU Vice Chancellor Md Akhtaruzzaman around 3:20am on Tuesday showing quota reformist leader Nur secured 11,062 votes in the election. 
BCL leaders bagged most of the posts of Ducsu and the hall unions in the election.
WHAT HAPPENED AT THE DUCSU POLLS?
The 28-year-long wait for the Ducsu election ended in boycott by all major panels except for the BCL over allegations of irregularities and vote rigging.
Most participating panels exploded in protests even before the voting ended and demanded a reelection. They had also called a strike, which was later called off.
The university authorities found proof of vote rigging in Bangladesh-Kuwait Maitree Hall, where several hundred ballot papers were found in a sack. All the ballot papers were marked in favour of the BCL candidates, teachers and students said.
The hall provost was removed from duty following the discovery.