Commuters being charged extra fare ahead of Eid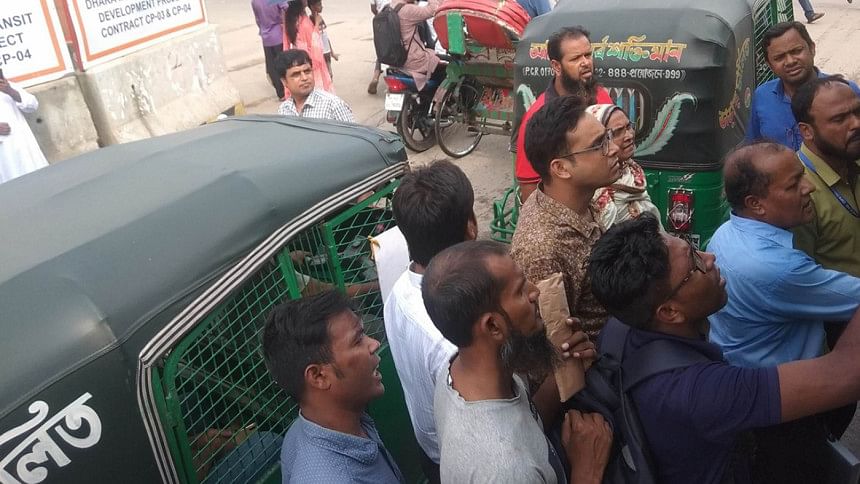 Transport workers have been charging extra fare from the passengers ahead of the Eid-ul-Fitr as hundreds of people were seen waiting on the city roads due to lack of transport.
The home-goers along with bag and baggage were seen waiting beside on the side from Pallabi to Agargaon for want of vehicles for going to their destinations like Sadarghat launch terminal, Bus stands and railway stations in the capital.
The people have been facing the transport crisis in the city as many local transport owners engaged their buses for long distance journey with a hope of gaining hefty profit, according to the transport workers.  
A city bus of Bihanga Paribahan charged The Daily Star correspondent Tk 100 for going to Shahbagh from Mirpur's Kazipara, whereas, the usual fare on this route is maximum Tk 25, he said.
"The bus runs between Mirpur's Goaripara and Sadarghat was charging Tk 100 from everyone, no matter where the passengers' destination is," said our correspondent.
On the bus of Bihanga Paribahan, most passengers were garment workers going to Sadarghat for going to their village home, the correspondent added.