Rain dampens Eid celebrations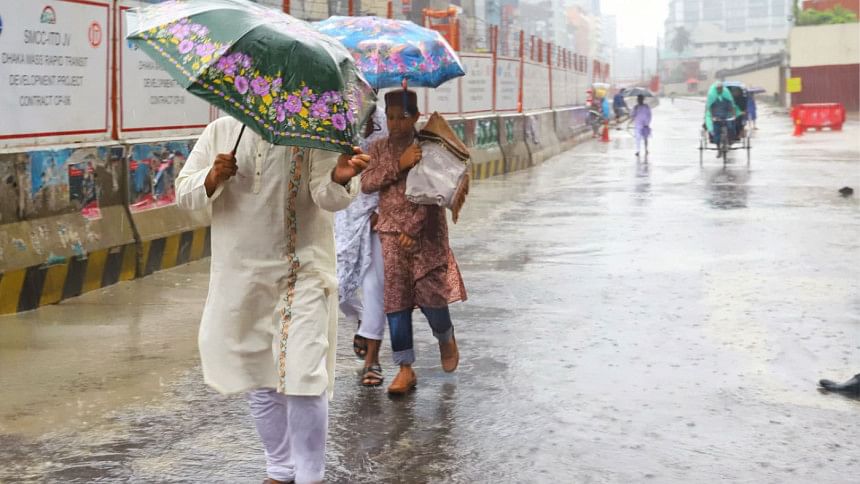 The celebration of Eid-ul-Fitr, the biggest festival of Muslims, was dampened by incessant rainfall since the morning.
On this day, people usually go out in a festive mood but the downpour forced many to stay indoors. Many areas in the capital have gone under water.
The Met Office in a bulletin said the parts of Dhaka, Khulna, Barishal, Chattogram and Sylhet divisions are likely to be battered by heavy rainfall in the next 24 hours.
In Dhaka alone, 36.6mm rainfall was recorded between 6:00am and 9:00am.
The rain was attributed to the influence of a trough of westerly low over Bangladesh and adjoining areas.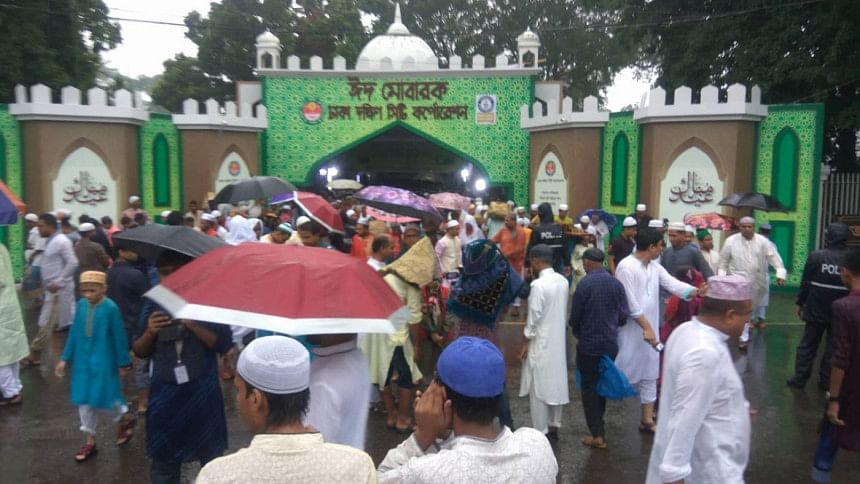 "Rain is likely to continue for the next two or three days," Arif Hossain, a meteorologist, told UNB.
The sky will remain cloudy and the day and night temperature may remain nearly unchanged across the country, he said.