Mystery shrouds death of Japanese woman in Dhaka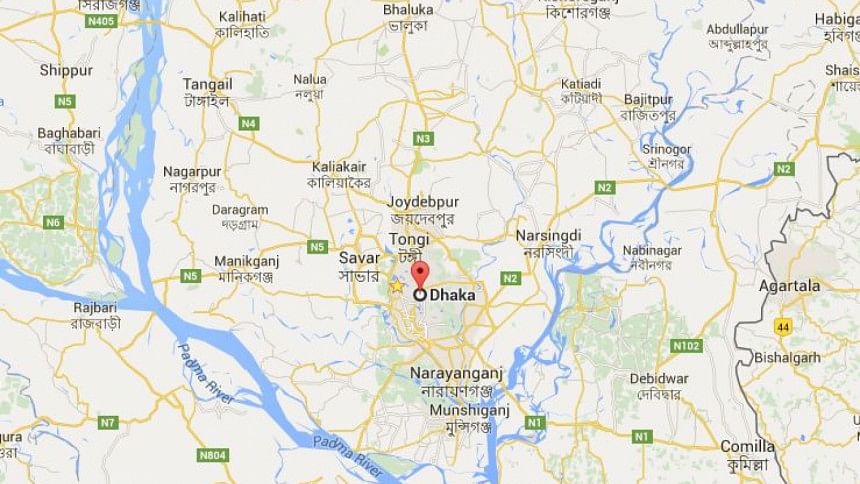 Mystery shrouds the death of a 60-year-old Japanese woman, who had been illegally living in Bangladesh for the last nine years, police said.
Police identified the lady as Heroe Miyata, 60, whose visa was expired in 2006.
Miyata became traceless since last month. Her relatives from Japan contacted their embassy in Bangladesh as they could not contact her, police said.
Following a General Diary filed with the Uttara East Police Station by the embassy officials on November 19, police detained five people from different parts of the capital and also lodged a case against them early yesterday.
They are: Maruful Islam, Rashedul Haque, Fakhrul Islam, Bimol Chandra Sheel and Jahangir.
Police said the detainees, in primary interrogation, claimed that Miyata died after suffering from diarrhoea. As she was living here illegally, the detainees buried her at Uttara graveyard identifying her as a Muslim to avoid any hassle, police said.
The detainees claimed that Miyata has been living at a Uttara hotel but she shifted to a rented house at Bashundhara Residential Area recently as her dues at the hotel were increasing.
Yesterday, police prayed to a Dhaka court for exhuming Miyata's body for autopsy. The court is scheduled to hear the plea on November 26.
The detainees will be produced before a Dhaka court today with a 10-day remand prayer, a DMP official told The Daily Star seeking anonymity.
Dhaka Metropolitan Police (DMP) was scheduled to hold a press briefing today but it was cancelled due to what DMP said "unavoidable reason".
However, a source at DMP said the press conference was cancelled upon request from the Japanese embassy in Bangladesh.