A new reader's guide to Agatha Christie's world of crime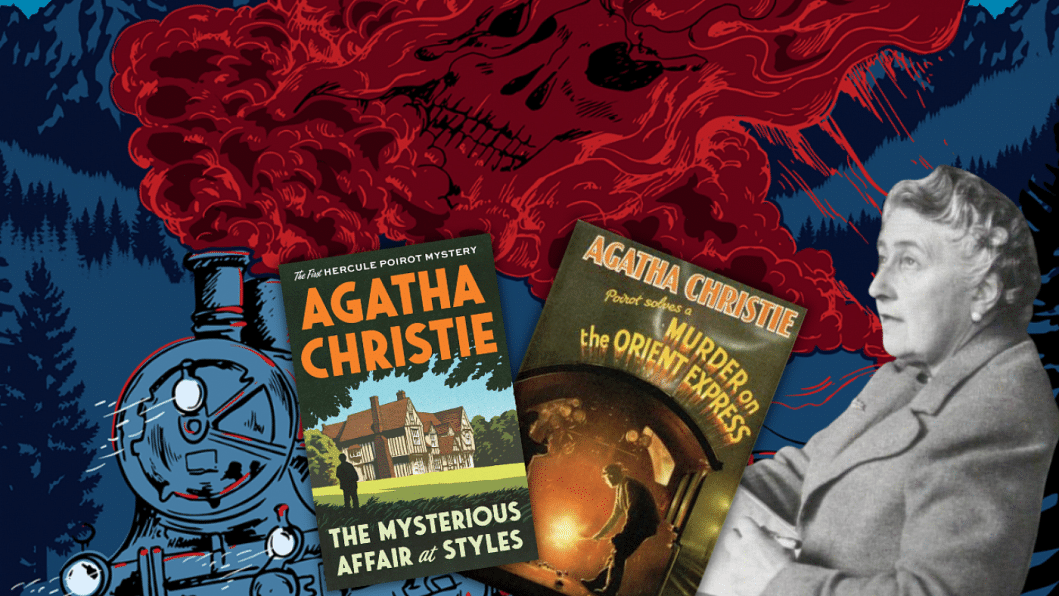 Agatha Christie was born on September 15, 1890. Throughout her glorious career spanning over 50 years, she wrote 66 crime novels and around 150 short stories. With more than two billion books published, she is the undisputed queen of crime. To celebrate her birthday, here is a recommendation list of some of her best works. 
The Mysterious Affair at Styles (John Lane, 1920)
Published in 1920, this was Christie's debut novel that introduced readers to her unconventional detective, Poirot. The story is set in an English manor house, Styles, owned by the Cavendish family. When the rich mistress of the manor, Emily Inglethorp, is found dead in her locked bedroom, suspicions arise and everyone becomes a suspect. The infamous Belgian detective, Hercule Poirot, is then summoned to investigate the cause by Captain Hastings, who is a guest at the lavish house. With its fair amounts of twists and turns, this book is undoubtedly one of the best mystery classics setting the stage for an interesting genre to develop. While it falls somewhere between a historical fiction and spy novel, it is a good start into Christie's world of crime.
The Murder of Roger Ackroyd (William Collins, Sons, 1926)
In a close knit community where everyone is acquainted with each other, Mrs. Ferrars death is an unsolved mystery. Despite being suspected of a veronal overdose, many believe that she killed herself out of remorse. Rumors also claim that she poisoned her husband, who passed away a little over a year ago. With these speculations in the air, Roger Ackroyd, a close friend of Mrs. Ferrars is discovered dead in his study and a letter she wrote before passing away is missing. This true Christie style story is known to be one of the most controversial stories. The narration keeps the mystery alive and brilliantly explores the characters' positions. 
Murder on the Orient Express (Collins Crime Club, 1934)
In this story, Hercule Poirot and Monsieur Bouc attempt to investigate the murder of an American man by the name of Ratchett while traveling on the Orient Express. Just the night before, this rich businessman requested Poirot to help him investigate a case and was found stabbed a dozen times by the next morning. With a killer lingering in an isolated backdrop, the book presents a rather chilly mystery. Subsequently, all passengers are interrogated and the list of suspects keeps getting longer. What makes this read even more enjoyable is the fact that many side characters had an important role to play in investigating the murder. 
The A.B.C. Murders (Collins, 1936)
The plot revolves around a challenge by a serial killer to Hercule Poirot as he initiates a murderous rampage throughout England leaving behind a letter clue and the ABC Railway Guide. What makes the mystery unusual is the killer's obstinate adherence to the alphabetical sequence as clues. The plot is easy to predict and a one to behold at the same time. The story paces slowly and puts forward a rather difficult case as Poirot is seen struggling with his nemesis. This book is regarded to be slightly different from her other works as it is a psychological chase between the detective and the perpetrator.
Sleeping Murder (Collins Crime Club, 1976)
Strange occurrences began to occur as soon as Gwenda settled into her new house. Despite her best attempts, she was only able to bring the house's past to life. Moreover, every time she climbed the stairs, she had an unreasonable sensation of panic, making her think that the house is indeed possessed by unwanted spirits. This story witnesses the active mind of Miss Marple, a prominent Christie character, solve the perfect crime dating ages ago. In her last case, Miss Marple turns into a ghost hunter and puts forward a story that is equal times spine-chilling and nerve-wrecking.