Tracked for days before murder: IGP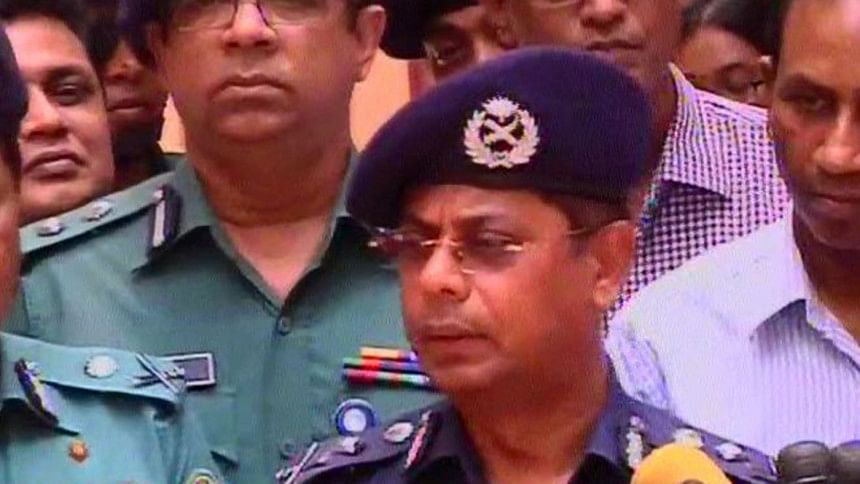 Inspector General of Police AKM Shahidul Haque today said Kalabagan's double murder was "planned extensively and the victims were being followed" for days.
He made the statement in the morning while visiting the crime scene at Dhaka's Kalabagan where LGBT magazine editor Xulhaz Mannan and his friend were hacked dead yesterday.
Regarding the style of murders, he said it bore similarities with the gruesome killing of Rajshahi University Professor AFM Rezaul Karim Siddiquee, who was murdered on Saturday.
Meanwhile, Dhaka Medical College has conducted autopsy that confirmed chops to the head as the reason of death for both the people, a doctor of the forensic department said on condition of anonymity.
READ MORE: 2 hacked to death in Dhaka flat
A case was already filed with Kalabagan Police Station last night accusing anonymous assailants. Nobody has been arrested in this regard.
"We are hopeful that we will identify the killers and bring them to book," Shahidul Haque told reporters. "We have progressed much in the other murder cases."
Regarding police's role over stopping these killings, the police chief said: "Everybody should be aware of own safety. It is not possible for police to guard all houses."
Dhaka Metropolitan Police (DMP) Commissioner Asaduzzaman Mia was with him at scene.