6 fraudsters held in Mirpur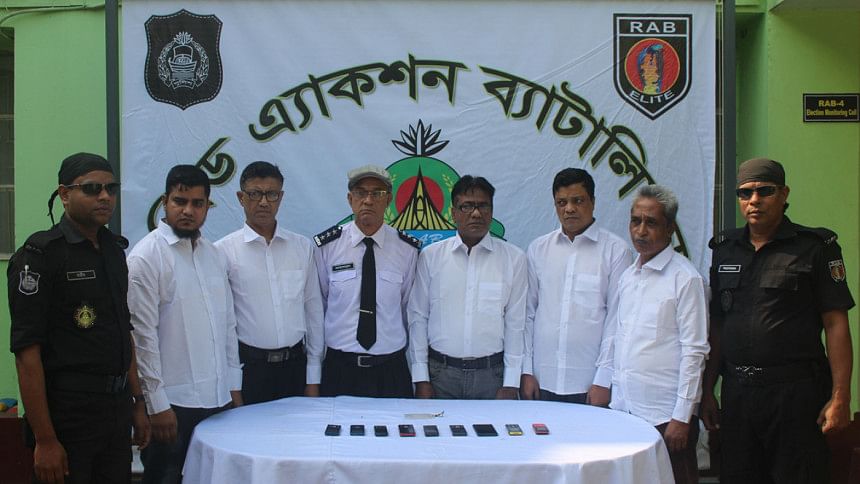 Rapid Action Battalion (Rab) members claimed to have arrested six of a fraud gang, who in guise of customs officials used to deceive people and realise money from them.
The arrestees are Md Nurul Haque, 57, Md Sheikh Alam, 43, Md Firoz Alam, 57, Md Mosharraf Hosen, 54, Md Masud Rana, 43, and Md Renu Mia alias Roni, 38.
The arrests were made in a 10-hour drive started 8:00pm at Mirpur in Dhaka last night, the Rab officials said.
The fraudsters mostly target service seekers, traders, dealers of different companies, Chowdhury Manzurul Kabir, commanding officer of Rab-4, told at a press briefing held at Rab's media centre at Karwan Bazar.