False news being spread about PM
Says PMO statement
The Prime Minister's Office (PMO) yesterday said "a quarter with vested interests" has been using various news portals to circulate "concocted, false and baseless news" regarding Prime Minister Sheikh Hasina.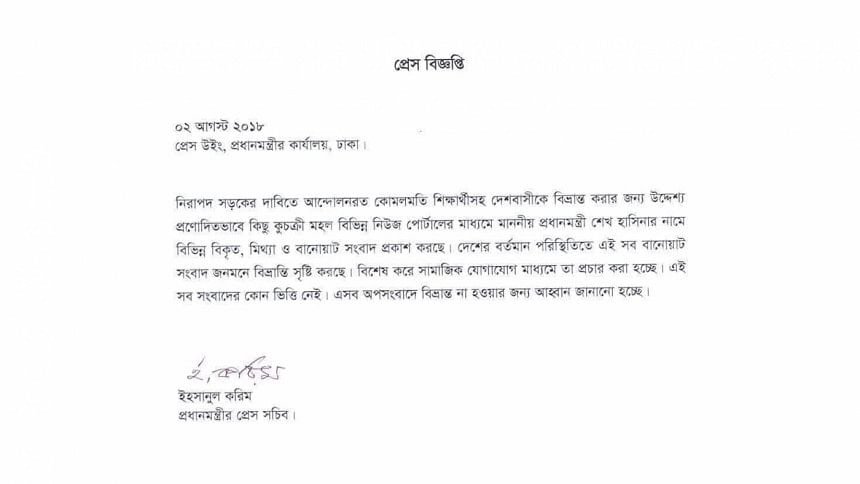 Such fabricated news is being spread to confuse the country's citizens including the young students demonstrating for road safety, reads a press release issued yesterday by Ihsanul Karim, press secretary to the prime minister.  
The PMO cautioned everyone about the false and baseless news, especially being circulated on social media, since it has been creating confusion under the prevailing situation in the country.