Demand for road safety: JU students stage demo, street play in solidarity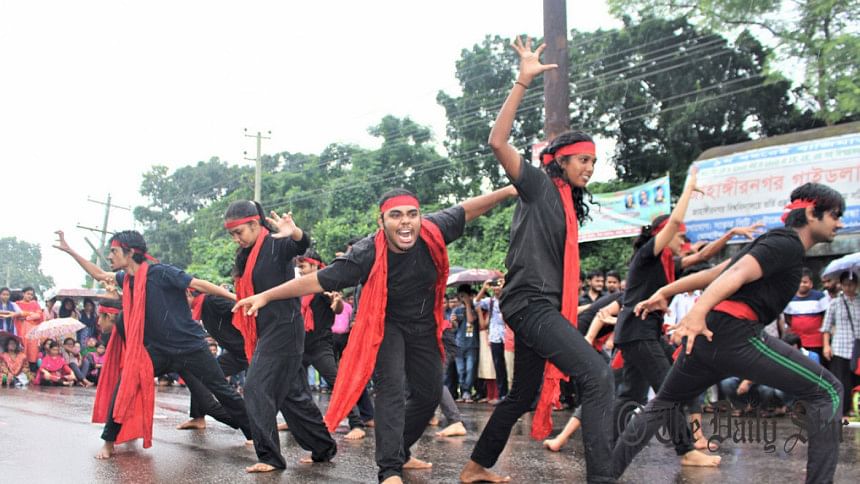 Students of Jahangirnagar University (JU) today expressed their solidarity with the ongoing student protest demanding safety on the roads.
About 500 students started a procession from the university's central Shaheed Minar around 1:00pm, reports our JU correspondent.
Some school and college students also joined the JU students and together they blocked Dhaka-Aricha Highway for two hours chanting slogans and staging a demonstration.
During the blockade, cultural activists of Jahangirnagar University Theatre performed a street drama titled 'Chakravyuh', directed by the organisation's General Secretary Dipankar Chakrabarty, in front of Joy Bangla Gate.
The students also checked the licence of the vehicles plying on that route and barred those which did not have licence.
During the licence checking, some alleged activists of JU BCL unit protested the activities of the students and locked in an altercation with the protesters at one point.
The alleged BCL men -- Drubo, Sumon and Rijon -- also hurled abusive words at the protesting students.
Contacted, president of JU unit BCL, however, denied the allegation and said the men were not BCL activists.