Commuters suffer in morning rain
19mm rain recorded in Dhaka in 3hrs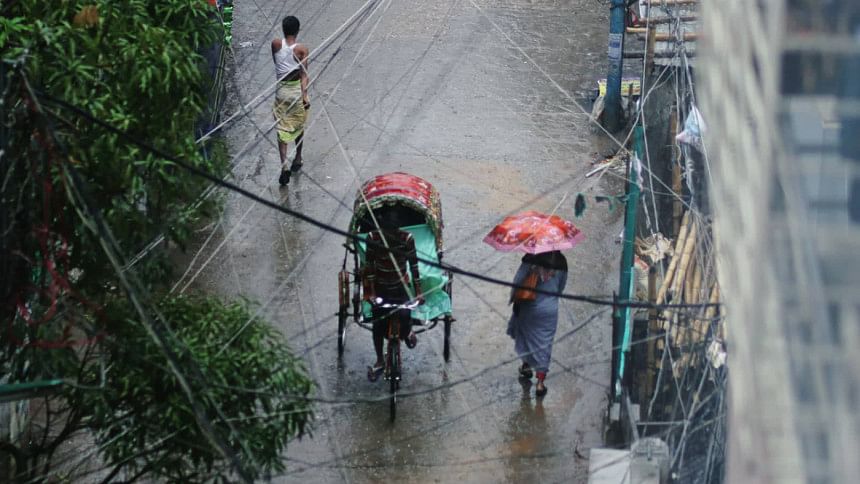 Dhaka city dwellers today woke up to heavy showers as the capital witnessed 19 millimetre rain in three hours this morning.
Owing to the rains, office goers and students suffered a lot. Many commuters were seen waiting by the curbside for transport which was lower than usual.
The capital Dhaka received a total of 19mm rain from 6:00am to 9:00am, said Ruhul Kuddus, meteorologist of the Bangladesh Meteorological Department.
The rain is a result of the interaction between a westerly low and easterly low on West Bengal and adjoining areas, the official said.
However, the Met office forecast that the rain is likely to subside by this afternoon. Night temperature is likely to fall.