CJ at ICDDR,B for blood test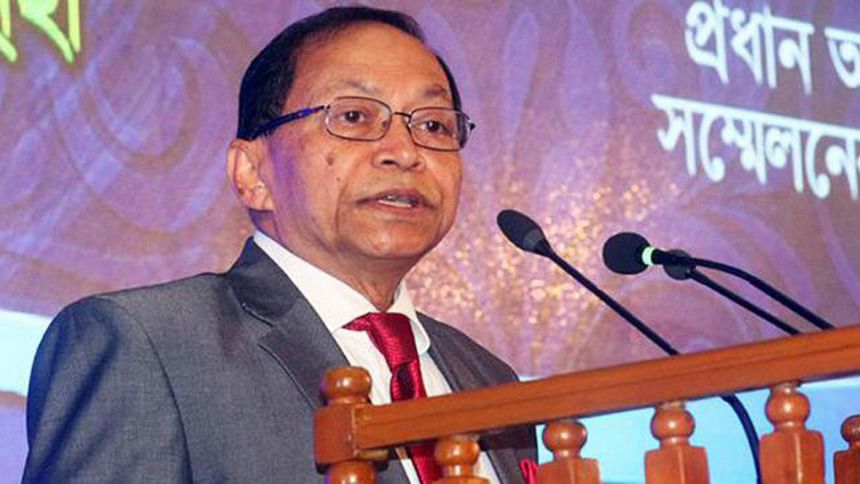 Chief Justice Surendra Kumar Sinha, who is now on a one-month leave on health grounds, today went to International Centre for Diarrhoeal Diseases Control, Bangladesh (ICDDR,B) in Dhaka for a blood test.
He returned to his residence after giving the blood sample, a high official at the Supreme Court, requesting anonymity, told The Daily Star.
The official, however, could not tell details about the physical condition of the chief justice.
The CJ may reportedly go to Australia to see his daughter and for treatment purpose also.  
The chief justice went on leave from October 3.
Earlier, Law Minister Anisul Huq said the CJ went on the leave for treatment as he has been suffering from cancer.
The BNP however alleged that the CJ was sent on forced leave.
SK Sinha came under the spotlight after a Supreme Court bench headed by him scrapped the 16th constitutional amendment that restored the parliament's authority to impeach SC judges for misconduct or incapacity.