CJ sent on forced leave: BNP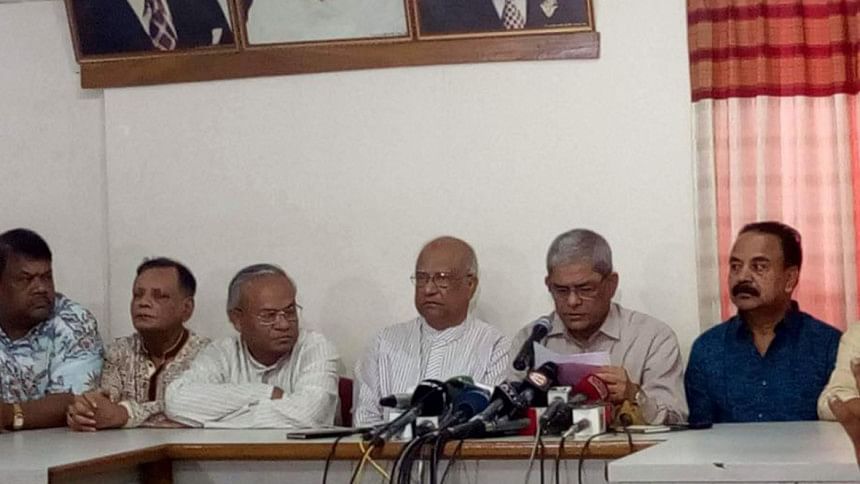 Failing to get judgement of a case in its favour, the government forced him for the leave, Fakhrul said at a press conference at the party's Nayapaltan office in Dhaka.
"We condemn such activity taken by the government against a chief justice of the country," Fakhrul said.
The BNP leader said, "He went to Japan and Canada a few days back. We did not know that he went there on treatment purpose."
Read More: Law minister bins 'speculations'
Even a delegation of the Supreme Court Bar Association (SCBA), led by its president and secretary went to the CJ's residence in the capital Monday afternoon but they failed to meet him, Fakhrul said.
When the reporters went to meet the CJ, they were told that the chief justice was well but could not meet them.
"This proves that he (CJ) is not sick but has been sent on forced leave," he added.
Chief Justice Sinha recently faced sharp criticisms from senior ministers and Awami League leaders over the 16th amendment of the constitution verdict. Some of them even demanded his resignation, accusing him of undermining parliament and Bangabandhu Sheikh Mujibur Rahman.
The apex court on August 1 released the full text of its verdict in the 16th amendment case, scrapping the constitutional amendment that had empowered parliament to remove Supreme Court judges for misconduct or incapacity.