Mobile court law goes against criminal procedure code: CJ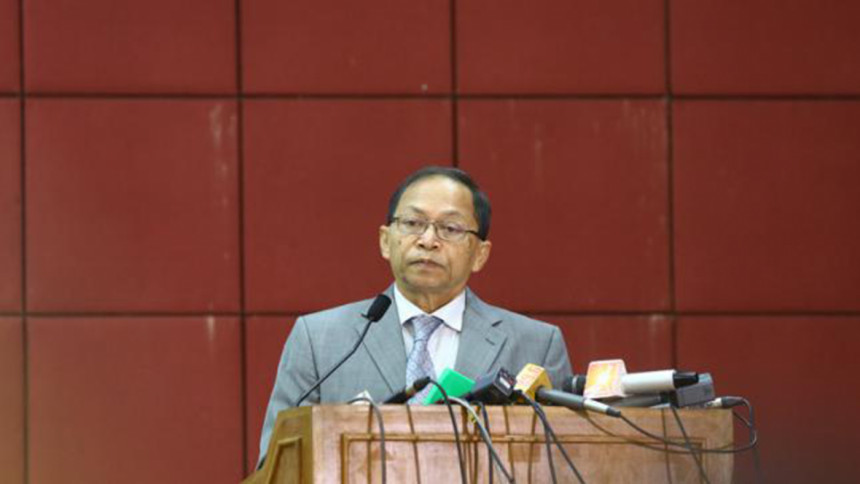 The provisions of mobile court act are contrary to some sections of Code of Criminal Procedure (CrPC), Chief Justice Surendra Kumar Sinha said today.
"We will give you a chart demonstrating the sections of mobile court act that are contrary to the  CrPC," the chief justice said.
Read More: Executive magistrate-led mobile court illegal
The Chief Justice told this to the Attorney General Mahbubey Alam while dealing with three leave to appeal petitions against a High Court ban on the mobile courts.
A six-member bench of the Appellate Divison, headed by the chief justice, during the hearing, granted another extension to the stay order on the High Court ban.
Attorney General told the court that mobile courts need to operate to stop different types of crimes including catching fish by current net, a net that is banned.
Chief Justice Surendra Kumar Sinha replied, the court declared fishing by current nets illegal.
"We have information that you (AG) are compromising (with the local administration) as you are contesting in the next election," the chief justice said, adding that the court will settle the case in accordance to the law.
The Apex Court adjourned the hearing of the leave to appeal petition till October 10 as the Attorney General prayed for time for taking preparation for placing arguments on the petition.