'DU teachers not being appointed as per its tradition'
Chief Justice Surendra Kumar Sinha observes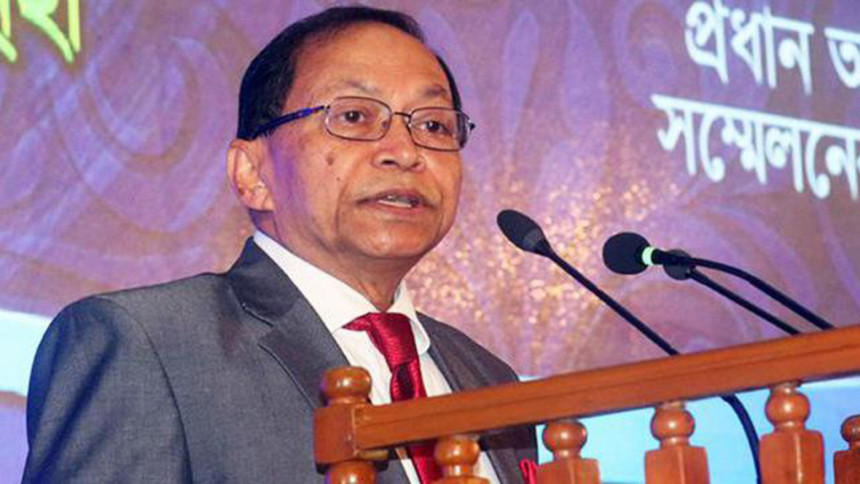 Dhaka University has a tradition, but its teachers are not being appointed in line with the tradition, Chief Justice Surendra Kumar Sinha observed today.
Earlier, the students, who had become first, second and third in the departments of the university, used to be appointed as its teacher, but it is not taking place now which is alarming, he said.
The chief justice came up with the observation while presiding over a three-member bench of the Appellate Division of the Supreme Court (SC) during hearing two petitions over the appointment of a teacher of the DU.
After hearing the petitions, the apex court upheld a High Court verdict that declared the appointment of Khandker Tofail Ahmed as teacher of philosophy department of Dhaka University illegal.
The petitions were filed by Tofail and DU authorities seeking stay of the HC verdict.
Following a writ petition, the HC on July 25 declared the appointment of Khandker Tofail Ahmed illegal.
The HC delivered the verdict after hearing the writ petition filed by MH Miraj Sourav, who was candidate for the post, challenging legality of the appointment of Tofail.
Attorney General Mahbubey Alam earlier told The Daily Star that the HC declared the appointment of Tofail as a DU teacher illegal, as his qualification was lesser than that of the writ petitioner.