HC suspends Gopalganj's AC land from conducting mobile courts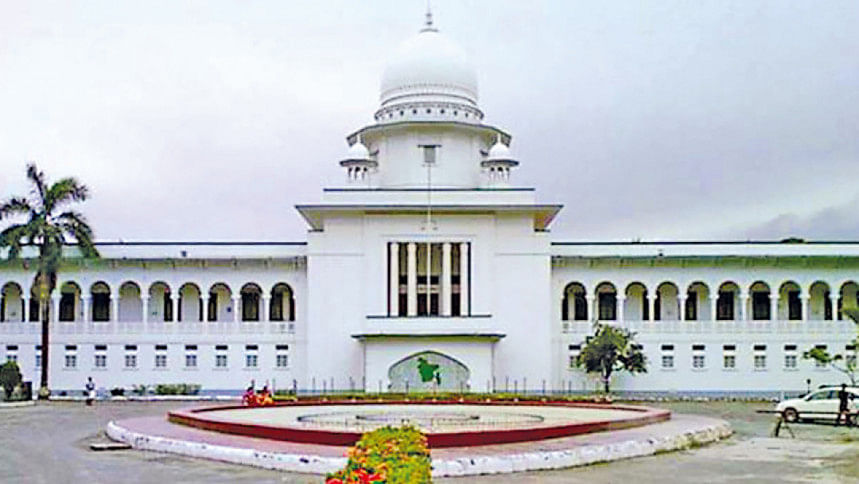 The High Court yesterday suspended Gopalganj's Assistant Commissioner (Land) Md Mamun Khan from conducting mobile courts for fining one Liton Mondal after "illegally" seizing his dredging machine, destroying its pipes, and uploading photos of the incident on Facebook.
The HC ordered Mamun to refrain from conducting mobile court for six months and to return the dredger to Liton in seven days.
At the same time, it issued a rule asking the government and Mamun to explain why his action should not be declared illegal.
The HC bench of Justice Zafar Ahmed and Justice Md Akhtaruzzaman delivered the order and issued the rule following a writ petition filed by Liton challenging the legality of Mamun's action, Assistant Attorney General Golam Sarwar Payel told The Daily Star.
Liton's lawyer Sharif Ahmad told this correspondent that Liton, a man from Nijra village of Gopalganj sadar, was dredging his own land with his own dredger on September 10.
Mamun had the dredger seized and pipes damaged even though the mobile court had no power to seize the dredger.
The AC land then called Liton to his office and fined him Tk one lakh and he uploaded the photo of the dredger and damaged pipes to his verified Facebook page in violation of the law, the lawyer added.